Do you know about the Shopify Debut theme if you have a new Shopify store? You can choose to use it for your store after reading this article, which will provide you with a wealth of useful information.
The theme is thought to be a website's "face." Therefore, a nice face is a must if you want more people to visit your website, don't you think? Customers will quickly leave your website if it appears cluttered or overly polished.

Thankfully, the Debut theme is a fantastic option. Although it seems straightforward, it is magnificent and alluring. View the Shopify Debut Theme Review below: Does it work well for Shopify stores? to know more about it right away.
About the Shopify Debut theme
What is the Shopify Debut theme?
When we hear the name, we immediately realize that the Debut theme is ideal for entrepreneurs and businesses that have just begun operating online, particularly the outstanding e-commerce platform Shopify.
The fact that this theme is entirely free is one of its most alluring qualities and one of the main reasons it is appropriate for debut stores. The Debut theme goes above and beyond expectations, especially when compared to free themes. Among the countless themes offered at the Shopify store, it stands out and excels. The debut theme presents itself elegantly. Despite the design's simplicity, it gives viewers a sense of professionalism and originality. Customers will undoubtedly feel at ease browsing your website thanks to this theme's neat and tidy design.
For newly launched stores, I think it's a great deal that the Debut theme is completely free. However, since it is a free theme, it might not have received adequate technological investment. The grid system cannot support certain classes unless you add them yourself. Responsiveness still has some problems, and this theme's updating is rarely done. Some users of the Debut theme claim that there have been instances in which the slideshow photo has not appeared as intended.
You can choose to use the Debut theme for your store from two different layouts, including the Default layout and the Light layout. Both of these designs give your website a beautiful appearance. It's difficult to argue against the fact that the viewer will find your store appealing at first glance due to the sharpness and pop out of the Default layout.
Otherwise, any store can create a graceful and delicate beauty using the Light layout. When using these layouts, you can be sure that your product will stand out and be more appealing. You should choose debut themes if you want to showcase your fantastic products to customers.
Styles of Shopify Debut theme
The Debut theme offers the Default and the Light styles, as was already mentioned. I'll go into more detail about each type in this section.
The Default Theme Style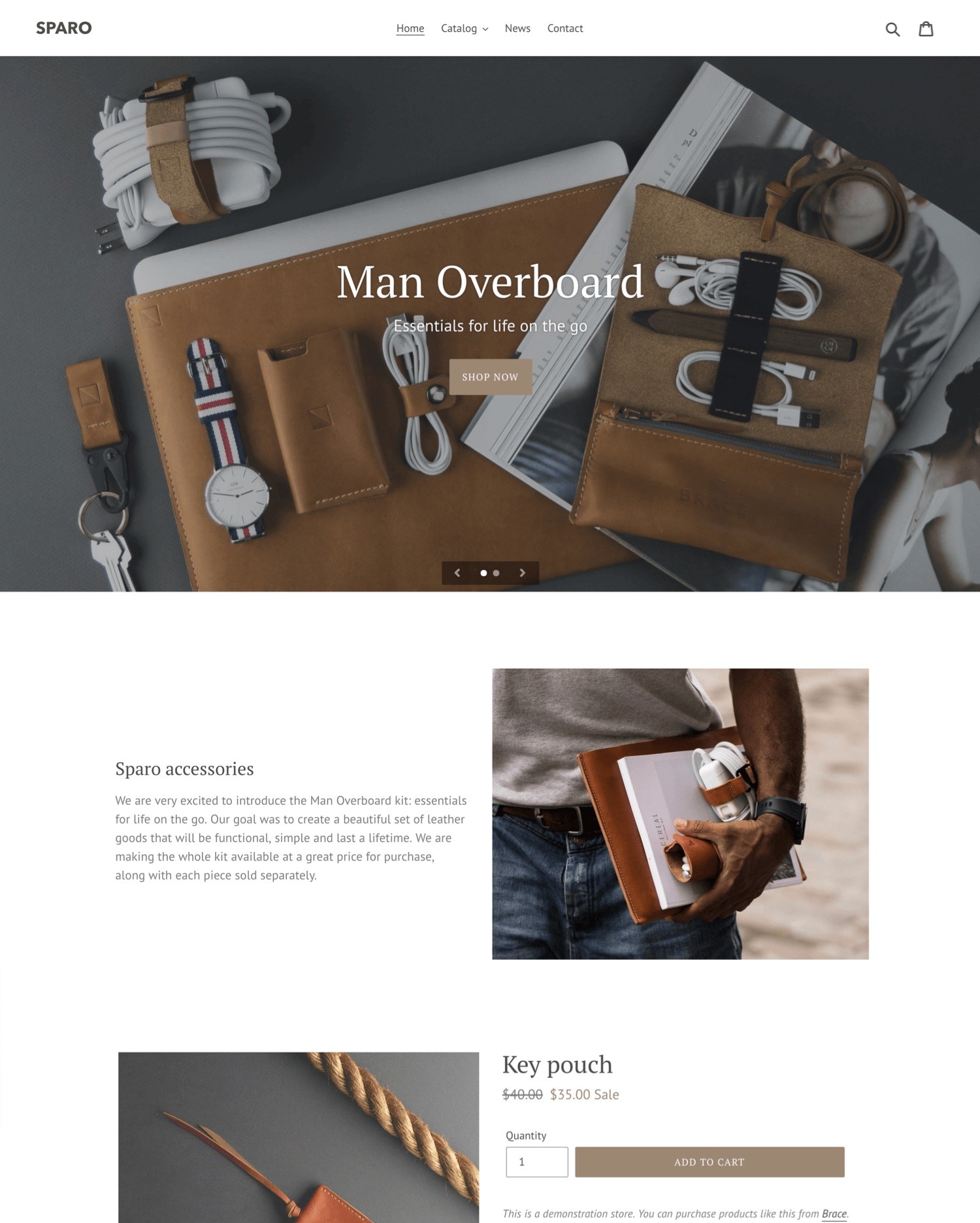 As you can see, there is no banner at the top of the Default theme style. Your brand name can definitely be positioned in the upper left. As an alternative, you can put links to your website in the center of the top of the screen.
You can list a few item images and their prices below the slider. If not, you can swap them out for more commonplace images to help you further develop your brand.
Further down, you can add more images to fill the screen's width. To make it easier for customers to find related products, don't forget to add specific collections for each of your products. You will see a significant increase in sales as a result.
The Light Theme Style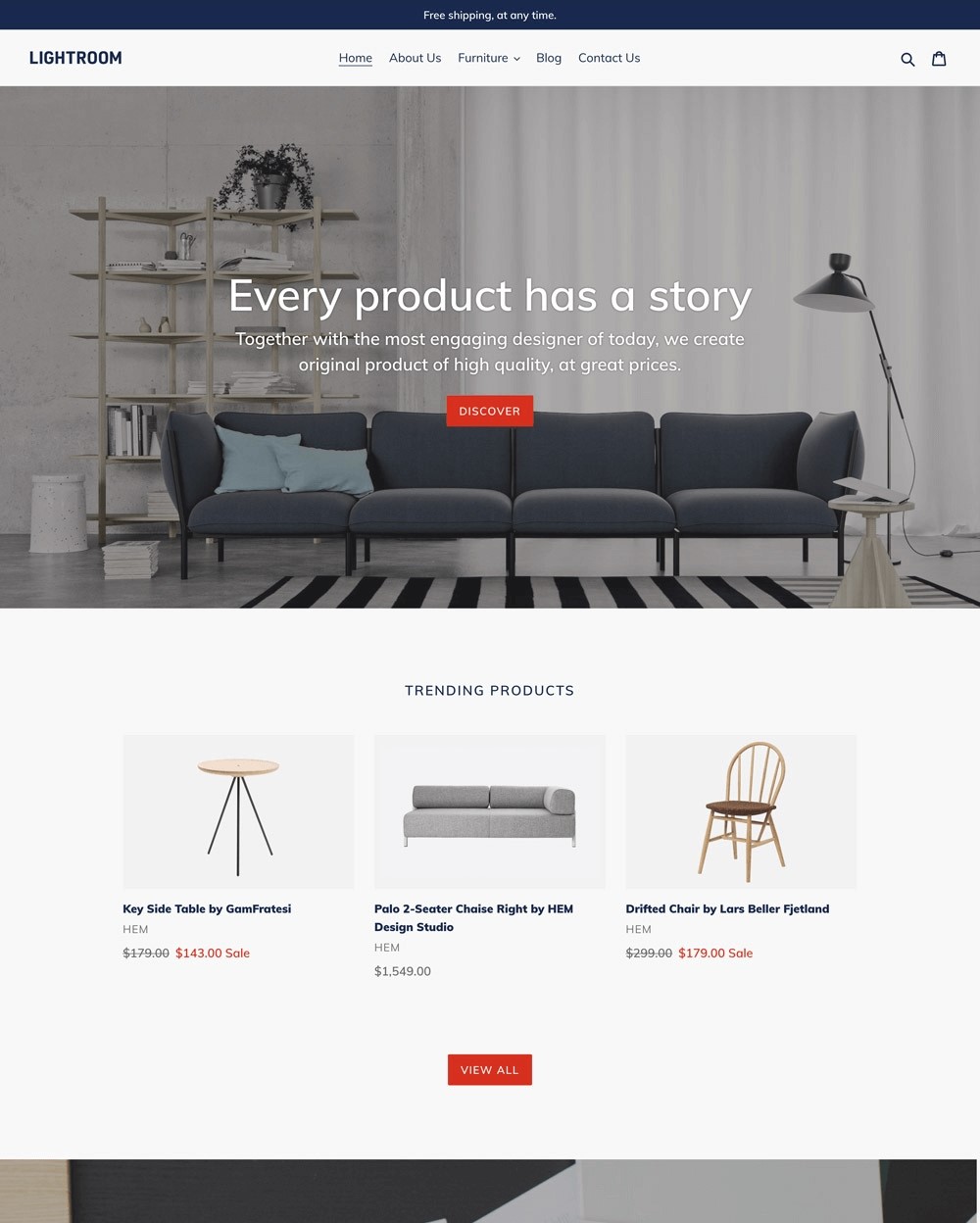 This style, as opposed to the Default style, enables you to add a notification or a small banner to the page's header. By doing this, you can alert your customers to a tempting deal like a discount for a limited time or free delivery. Customers will quickly remember the promotion details and be motivated to make purchases on your website.
You can add a section below to highlight products from particular collections or particular products you want customers to see. This aids in alleviating inventory concerns or promoting the sale of products that are in demand.
Then, a fresh set of sliders can be included to display products with appealing and attention-grabbing images. Additionally, including a video will be a wise choice. It will start playing whenever someone visits your website. It will be very beneficial to your customers if this is a video tutorial. Or it might be a client-facing motivational video.
Your beautiful collections will be on display for customers to see in the final location.
A few examples of Shopify debut themes
Newton Supply Co.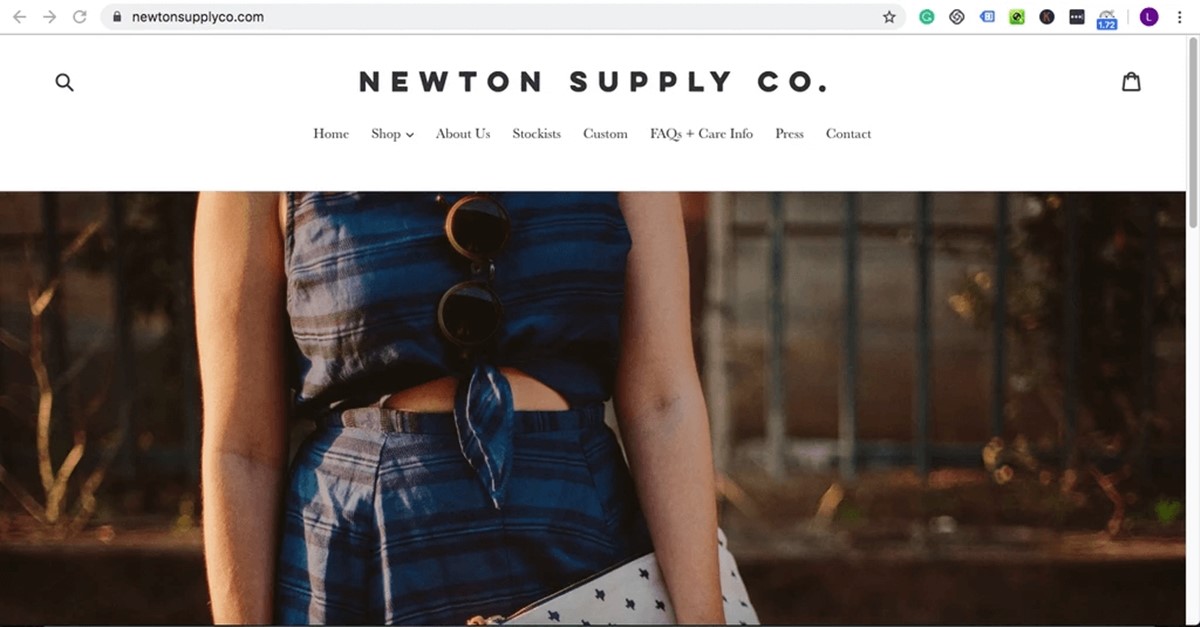 Now go to Newton Supply Co. They offer bags made from strong, premium materials as their products. Austin, Texas is where this store is right now.
Thank you for reading