To get the most attention from buyers from an eCommerce platform like Shopify, you'll need to use the right themes. A theme will greatly assist you in improving the appearance of your storefront, which plays an important role in the amount of attention that you receive. When looking for one, think about which one best fits your aesthetic and provides a great front for building your brand.
In this article, I will suggest a solution: Retina Theme, which has everything a standard Shopify theme has plus a lot more. We chose it with care from the large gallery of Shopify themes that are currently available. So I'll save you some time and jump right to the main review section.
What is Shopify Retina Theme?
Before we begin, let's define Shopify Retina Theme.
The Out of the Sandbox team created and maintains the Retina theme. Its initial goal is to assist you in showcasing your products using bold imagery and refined styling. It all started with a competition, with the award-winning Shopify theme.
Furthermore, the Retina theme's natural color palette and vintage-inspired styling make it an instantly recognizable and hugely popular theme. Full-width slideshows and video, customer testimonials, Google map, contact form, logo list, featured promotions, image gallery, and much more will be available as homepage sections. You can use the video to play whenever someone visits the homepage. It will assist you in telling a story and explaining to the customer what your business is all about. The sidebar menu is what will allow you to add some interesting functionality to your site, such as displaying multiple menus or simply including some custom content.
This theme is also confident in bringing users its unique configurable page templates and multiple blog layout options, thanks to its elegant, natural color palette design and vintage styling. This theme is available in four different variations: Austin, Montreal, Melbourne, and Amsterdam. Each one has a distinct appearance, making it ideal for creating multiple websites for clients in different markets.
Main Features of Retina Theme
Retina is the next generation Shopify theme that has so many great features available:
Dismissable Promo Banner
As you can see, the fixed content for dismissable announcements is contained in a dismissable promo banner. It can be found as new tools, news, and many other things. You will be able to promote your most recent sale, promotion, or discount at the top of your store's page using these features.
Multi-level Menu
A multi-level menu will present its submenus in their own context in order to save space for presentation and usage. As a result, this theme will make it easier for customers to find your store by including a drop-down menu for you.
Customer Testimonials
Customer testimonials are recommendations from satisfied customers that confirm the worth of a product or service. It could be paid endorsements, similar to influencer marketing. When a customer testimonial is combined with good copywriting, sharp salesmanship, and targeted marketing, buyers are more likely to overcome objections, boost online sales, and turn customers into brand ambassadors. Retina focuses on promoting your products by displaying comments and quotes from your customers on your site.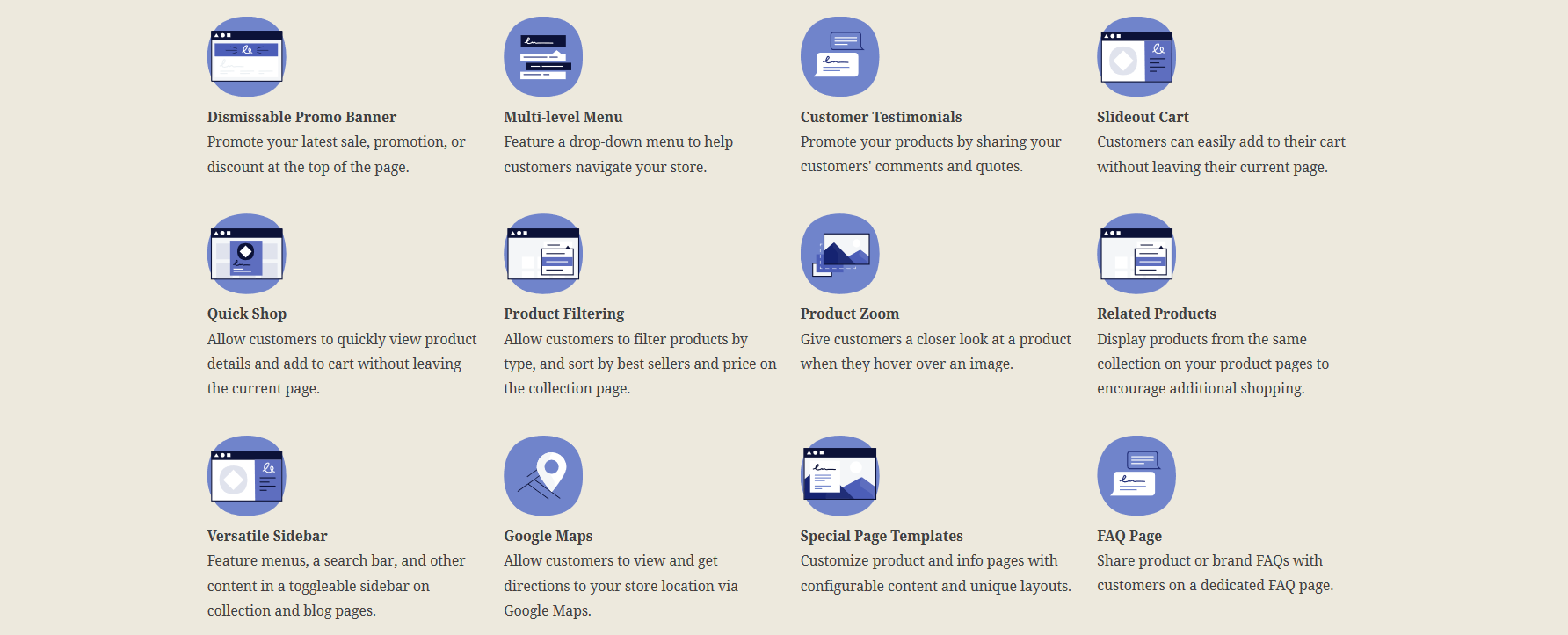 Slideout Cart
Customers on your site will be able to easily add products to their cart using this Slideout Card feature without leaving their current page.
Quick Shop
This Quick Shop button is added to your site to allow you to quickly and easily view product details from the shopping cart page and then add it to your cart without leaving the current page.
Product Filtering
As previously stated, the Product filtering feature was created to allow buyers to filter product searches based on multiple attributes such as price, color, size, and reviews. As a result, on the collection page, your customers will be able to refine your store's products by type and sort by best sellers and price.
Product Zoom
The Product Zoom feature will provide you with a variety of magnifier types to choose from and configure for your product images. As a result, you will be able to increase your store revenue by allowing customers to look closer at your product as you display that image more clearly when they hover over it.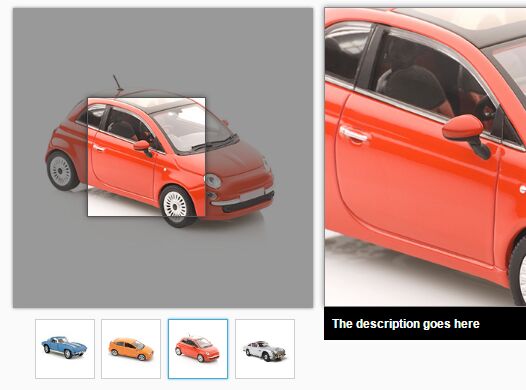 Related Product
For most eCommerce stores, recommending related products is something you should concentrate on in order to persuade your customers to buy other products from your store in order to help them find the product they're looking for more easily. With Retina, you can showcase products from the same collection on your product pages, increasing sales by encouraging additional shopping on the part of customers.
Versatile Sidebar
When you use this theme, you will get an impressive and versatile sidebar. For collection and blog pages, you will be able to insert menus, a search bar, and other content in a toggleable sidebar.
Google Maps
You may be familiar with the function of Google Maps; with this Retina theme, you will be able to add a map section to your theme and display the location of your business for your buyers to see. As a result, they will be able to easily view and get directions to your store location using Google Maps.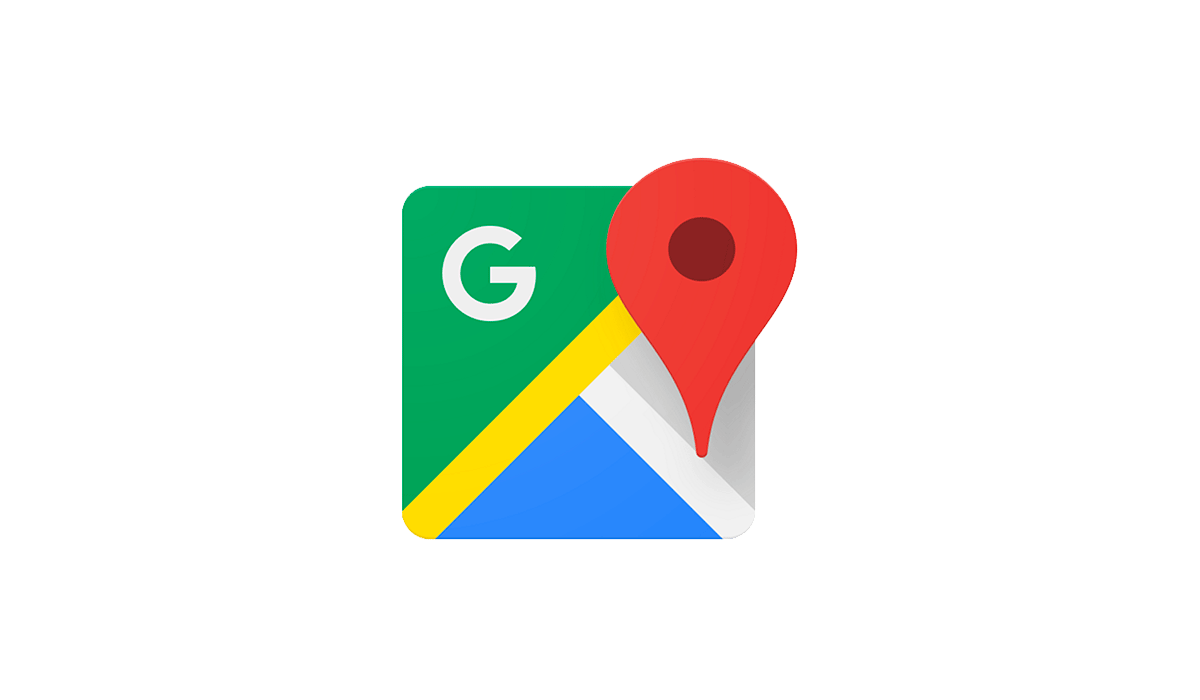 Special Page Templates
With Retina's special page templates, you can choose from four different styles. Retina allows you to customize your product details and information pages thanks to configurable content and unique layouts.
FAQ Page
When visiting a specific online store's website, many visitors are interested in the FAQ - Frequently Asked Questions section. This section is available on Retina to assist you in utilizing a dedicated FAQ page to share some information about your product or brand FAQs with customers.
Conclusion

Today's Shopify Retina Theme Review concludes. What a nice theme that ensures a smooth browsing experience through your online store, right? Do you like this theme and intend to use it with your Shopify store?
In the meantime, I hope the information above can assist you in selecting the appropriate theme. If anything goes wrong, please notify us. We are always willing to work with you to find a solution.