data scientist career

(2)

After the pandemic, digitalization has been at the forefront, and on a global level, companies are investing in the latest technologies to enhance their efficiency and operations. Technological advancement will continue to develop, and data analytics...

Emily Joe

· 17 April

· 68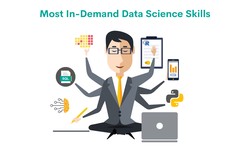 Data is being produced at an unprecedented rate in the modern digital era.  With the advancements in technology and the widespread use of the internet, organizations across various industries are collecting massive amounts of data. But the capac...
Gour sinha
· 25 October
· 1