financial industry trends

(2)

The financial industry is in a constant state of flux, with new Financial Industry Trends emerging every year. Just around the corner, now is the time to stay ahead of the curve and take a look at what trends are likely to be big in the world of fina...

Marie Weaver

· 26 December 2022

· 60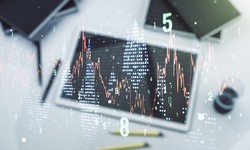 Welcome to our blog! Today, we are diving into pay-per-click (PPC) advertising and how it can benefit financial businesses in the USA. If you are a financial professional or run a financial company, you know how important it is to reach your target a...
john son
· 2 weeks ago
· 1