healthcare it development

(3)

A new wave of innovation has swept through healthcare in recent years. With people looking to improve their quality of life through technology and digital innovations, health, and wellness are becoming more meaningful and enjoyable. In the last decad...

Kathleen Brown

· 27 April

· 87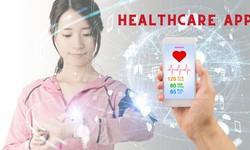 In the intricate landscape of healthcare, where precision, efficiency, and innovation are of paramount importance, technology's role has been transformative. One of the most profound impacts of this digital revolution is observed in the realm of phar...
xtn
· 23 November
· 1
In the realm of medical science, the integration of neurology with Health Information Technology (Health IT) through neural interfaces marks a revolution that's reshaping patient care. This cross-disciplinary innovation offers profound implications f...
xtn
· 23 November
· 1