ios

(40)

The idea of Sleepets Tag is inspired by Apple AirTag, in fact, this was the main feature. So that you don't need another app to find your dog or cat, so that you don't have to remove the tracker, so that it doesn't disturb the animal, is not suscepti...

Sasha Tsybart

· 14 August

· 36 · 2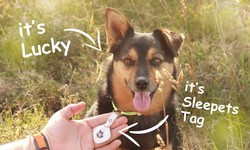 Introduction On-demand grocery app development is a great way to improve your business and provide your customers with a convenient and efficient way to shop for groceries. These apps offer a number of benefits for both businesses and consumers. Tak...
william cooper
· 28 July
· 1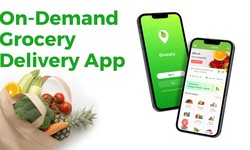 Follow these steps to create a TikTok duet. TikTok videos are fun. But what makes them even more fun is when users in the community collaborate with each other and add interesting stuff to each other's videos. You may already have seen such vi...
Gadget Bridge
· 05 June
· 6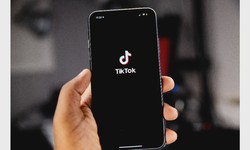 Want the use the new shocking face emoji on your Android device? Try these methods. Emojis are an essential part of the texting experience. There is no substitute for the flair that emojis provide during texting. While iOS and Android have very simi...
Gadget Bridge
· 26 April
· 64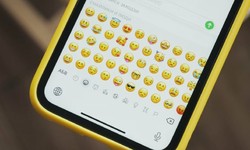 Worried about third-party entities getting access to your internet activity? Delete your advertising ID to be safe. Your internet activity is not as private as you think. One of the biggest concerns that users have while browsing the web is complete...
Gadget Bridge
· 26 April
· 3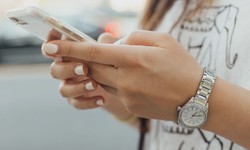 What is Dynamic Island? Dynamic Island, a spectacular feature on the new iPhone 14 series, was introduced by Apple. The new pill-shaped space on the iPhone is called Dynamic Island, and it doubles as a shape-changing center for important iPhone...
Roopa Ray
· 25 April
· 8
In the smartphone market, there are two clear leaders: Apple's iPhone and Samsung's Galaxy. These devices have been the top two selling smartphones for years, and their dominance, like the slots in live casino online Canada, doesn't seem to be slowing down. But why are these two phones so popular? And what sets them apart from the competition? ...
Alex
· 11 months ago
· 40
  The iOS device does not allow the use of many applications that are easily accessible on Android or Windows devices. For enjoying these applications on iOS there is some tweaked application that allows the users to install these features. The user can use AppValley iOS 15 Download for non-jailbreak iOS devices. Applications supported by Ap...
Jessica Adison
· 20 September 2022
· 89