microsoft dynamics

(3)

Microsoft Dynamics is a leading solution for developing companies that want to generate additional development by creating and sustaining great connections with their clients at scale. Microsoft Dynamics is both a customer relationship management (CR...

divyeshaegis

· 10 November 2022

· 64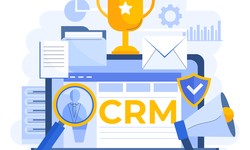 In today's fast-paced and dynamic business landscape, success often hinges on the ability to adapt, collaborate, and make data-driven decisions. Microsoft Dynamics, a suite of enterprise resource planning (ERP) and customer relationship management (C...
Amyra Sheldon
· 25 October
· 2
The Best ERP Systems for Business Success in South East Asia What is an ERP? An Enterprise Resource Planning (ERP) system is a software solution that integrates various business processes and functions into a unified platform. ERPs enable companies...
Maddie Pain
· 24 August
· 2