screenshots

(3)

If you're looking for a tool to capture screenshots, there are plenty of options out there, including the ones that Microsoft provides, like the Snipping Tool app, Snip & Sketch, and Game Bar. However, a new alternative to consider is ScreenshotX - a...

Alex

· 14 April

· 110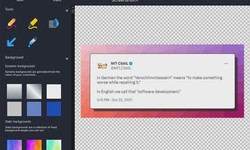 Trade shows are high-stakes events where businesses aim to make a lasting impression on potential clients and partners. The choice of display technology can be a game-changer in this context, and P2.5 indoor LED screens are emerging as the perfect solution. In this article, we will explore why P2.5 indoor LED screens are the ideal choice for trade...
lema service
· 23 October
· 2
3 Easy and Practical Ways to Take Screenshots on Laptops and PCs don't click = Screenshots For those of you who often use laptops or computers, screen screenshot activities may no longer be new. Screenshot or SS, is done for various purposes. Scre...
anggit hamzah
· 11 months ago
· 6