website security

(3)

So, you're about to launch a super cool website but need to finish securing it. For a well-rounded security arsenal, you'll of course need an SSL certificate. But you're stuck on whether to get a Wildcard certificate from Namecheap or a Multi-domain certificate from another vendor. You're not alone. When starting out, everyo...

Alex

· 31 March

· 65

In today's interconnected world, your website is often the first point of contact between you and your audience. Whether you're running an e-commerce site, a personal blog, or a business website, safeguarding your digital assets is of paramount impor...

richard david

· 01 September

· 1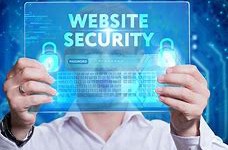 In today's digital world, websites are critical for businesses to connect with their customers and promote their brand. However, with the increasing number of websites, there are also more opportunities for cyberattacks. Website security is essential...
Codepaper Technologies Inc.
· 29 April
· 3