website speed optimisation

(2)

One of the most important factors that Shopify business owners should consider is Shopify speed optimization. A slow-loading website has a variety of negative effects on your business, including a high bounce rate, low user engagement, an...

Instiqa

· 27 July 2022

· 63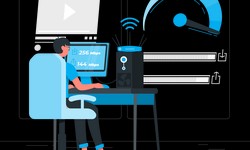 The Essence of SEO ( Search Engine Optimization ):   A website's visibility on search engines like Google, Bing, and Yahoo gets better with Optimization. Ranking higher on search engine results pages (SERPs) drives organic traff...
shan khan
· 25 November
· 1