Automobiles

(3)

In this article we dig into an element of design that's not just important to race cars, but every vehicle, or really anything and everything that's designed and engineered. I'm ta...

Alex

in

Automobiles

14 January

· 9 Once again, Tesla had a record breaking quarter and once again, it surprised almost everyone, including Wall St, with the stock rocketing up 10% in after hours trading before comin...
Alex
in
Automobiles
05 May 2020
· 8 · 1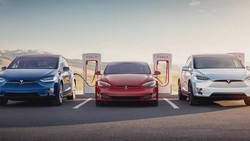 Alexander Rossi is an IndyCar driver for Andretti Autosport. He drives the number 27 NAPA AutoNation Honda and won the 2016 Indy 500 Alexander Rossi: The tires are kind of at thei...
Jacob Enderson
in
Automobiles
05 May 2020
· 4 · 1