Hardware

(157)

The HP Envy x360 is a premium 2-in-1 device featuring AMD's latest Ryzen 4000 processors. I've got the 6 core 12 thread Ryzen 5 4500U here, so we're able to hit levels of performan...

JT

in

Hardware

18 September

· 9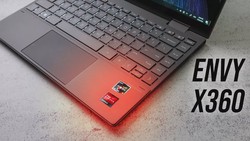 Cheap laptops are getting good. The Chuwi CoreBook Pro is a smaller laptop that punches well above its $400 price range. They seem to be prioritizing the design and screen at the e...
JT
in
Hardware
17 September
· 18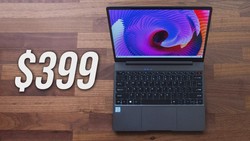 The RTX 3080 is the most powerful GPU we've ever seen at this price point. But, we've said that before. And in fact we say it every time there's a new graphics card generation. So...
Alex
in
Hardware
17 September
· 238 · 3 · 2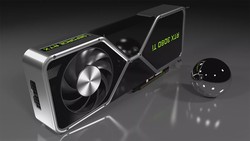 New gaming laptops with Nvidia graphics are now able to perform better thanks to a new feature called Max-Q Dynamic Boost. I've compared 18 games at all setting levels with it enab...
JT
in
Hardware
15 September
· 95 · 1 · 1
The Aorus 15G gaming laptop has a mechanical keyboard which is amazing to type with, but there's more to it than that, I'll show you if it's worth considering in this review. My un...
JT
in
Hardware
14 September
· 25 · 1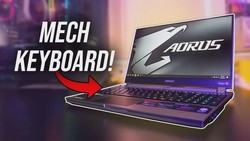 The Razer Blade 15 Advanced model is a premium gaming laptop, but there are some important things you need to know before you consider it, let's discuss. The Blade 15 is available...
JT
in
Hardware
11 September
· 48
The Razer Blade Stealth manages to pack in Nvidia GTX 1650 Ti Max-Q graphics in a 13-inch machine, making it the smallest gaming laptop that I know of with this level of power, so...
JT
in
Hardware
10 September
· 15
The conventional wisdom is that if you have a computer, you wanna keep it as cool as possible, and this has spawned an enormous industry dedicated to drawing the heat away from imp...
Alex
in
Hardware
09 September
· 24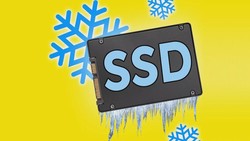 The Lenovo C340, a $300 2-in-1 Chromebook, but is it something you should consider buying? I've covered well over 100 Windows based laptops, but this is the first Chromebook I've e...
JT
in
Hardware
09 September
· 10 · 1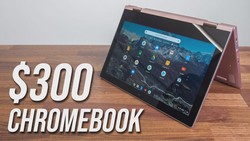 The Razer Blade 15 advanced model pairs vapor chamber cooling with high-end specs, and although this sounds great, it's not actually offering the expected levels of performance for...
JT
in
Hardware
08 September
· 88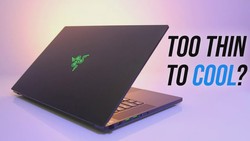 This crazy laptop can use the 16 core Ryzen 9 3950X processor! It's a Clevo chassis known as the THICC-15 from Eluktronics in the US, Apex 15 from XMG in Europe, or the Prime-AI he...
JT
in
Hardware
07 September
· 85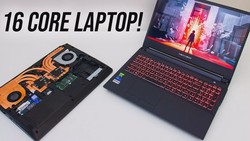 The Creator 17 from MSI is the first laptop with a mini LED screen, but what does this actually mean for content creators and is it worth paying for? Let's find out in this detaile...
JT
in
Hardware
04 September
· 24 · 1