hardware

(45)

Razer have updated their gaming laptop lineup with some impressive hardware, but have they finally made the jump to AMD? Well, no. But I'll discuss why, and there are some other ch...

13 January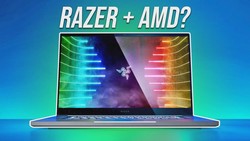 Nvidia RTX 3000 graphics are here for gaming laptops, let's get straight into the details! These are the specs for these new laptop GPUs. It's no surprise that we're getting RTX 30...
13 January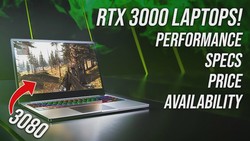 Although we still haven't gotten PCI Express 5.0 devices in our hot little hands yet, believe it or not, the PCIe 6.0 specification has already been released. And as you may have g...
12 January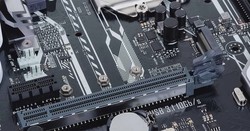 It used to be that if you wanted a truly high-end, well-built PC, it was a no-brainer that building it yourself was a far better solution than ordering a pre-built that came off an...
12 January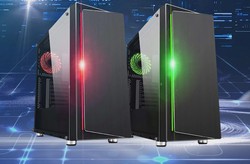 I'm going to show you how to upgrade the Lenovo Legion 5 gaming laptop, including battery, RAM, storage and WiFi. I'll also run benchmark tests before and after the upgrades so we...
05 January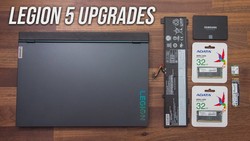 It used to be that trying to hook up something to a TV or a monitor was like dumping garbage onto a truck. You'd plug in some analog cables and the TV would just show whatever it w...
02 January

The RX 5500M and RX 5600M are currently the best  options available from AMD for gaming laptops,   so which one should you get  and what are the differences? I've compared both in...
23 December 2020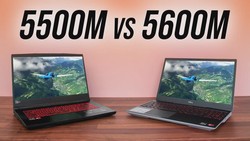 AMD's new Ryzen 5 5600X is a great 6 core  processor, but can it's fewer yet faster   Zen 3 cores beat the 8 in the Ryzen 7  3700X? CPU spec differences The key difference betwee...
16 December 2020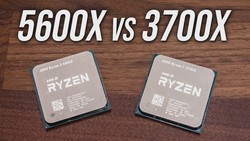 There's no question. HDMI has been a great convenience for the consumer. Aside from being a high bandwidth connection that enables high resolution video and lossless audio, it's a...
11 December 2020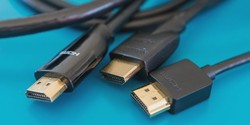 I've tested the HP Pavilion 15 gaming  laptop in 21 different games at all   setting levels and compared it with  other laptops to see how it stacks up.   Unfortunately this isn't...
09 December 2020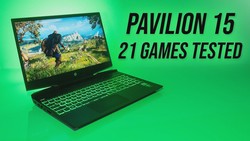 Nvidia are saying that their  new RTX 3060 Ti graphics card   outperforms the RTX 2080 Super from last  generation while also costing $300 less. To put this claim to the test, I've...
07 December 2020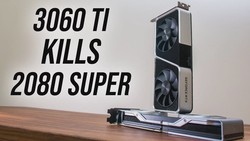 The first systems with the Apple M1, the inaugural chip in the new Apple Silicon series, are on the market. So let's take a closer look at how the chips perform, and the innovation...
04 December 2020