Follow
REBLIE 410 W Erwin, Tyler, TX, United States, Texas
REBLIE is an easy-to-use retail site map generator designed by real estate professionals for real estate professionals. What used to be a mind-numbing project that took two or three hours is now an automated task you can do in minutes.
The real estate industry is constantly evolving with new technologies and tools that help realtors streamline their workflows and save precious time. One such innovation is real estate mapping so...
19 October ·
0
· 2
·
REBLIE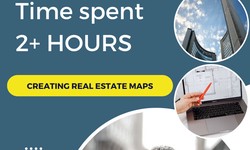 The commercial real estate industry is rapidly evolving thanks to new technologies like mapping software. These innovative tools change how brokers source listings, market properties, and close deals....
11 September ·
0
· 3
·
REBLIE