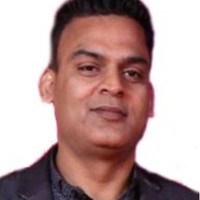 Follow
I am an experienced Product Manager & IT and Telecom Sector Specialist and Project Manager with over 22 years of rich professional cross-industry experience.
During my career, I have been successful in leading cutting-edge IT-Infrastructure and Telecom projects from the ground up, coordinating all project phases from initiation through to launch, collaborating with cross-functional teams, enhancing communication channels with stakeholders, mitigating high-impact risks and issues and exceeding
Show All

expectations set by senior executives. Product management experience of assessing market competition, understanding competitive products, and identifying the opportunities.

Specialties: Product Lifecycle, Delivery Lifecycle, Business Transformation, Business Development, Business Analysis, Stakeholder Engagement, Risk Mitigation & Control, Budget Management, Solution Launch, Solution Sales, Commercial Awareness, Commercial Environment, Analytical and Client Focus.
Nothing was found