Ariana Maurya New York, New York, United States
I'm Ariana Maurya and I am a Sr. technical consultant and writer working for Quytech. I am passionate about exploring and writing about innovation & technology and have been in this field for 10+ years.
Various factors, from the pandemic to Millennials' desire for a better work-life balance, have led companies around the world to embrace the remote model. It is a model that has pr...
Ariana Maurya
30 November 2022 ·
0
· 11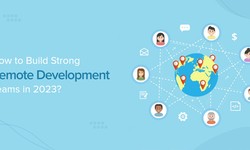 Developing an IT outsourcing strategy can help your business improve its operations, save money, and speed up your software development project.  But many businesses struggle with...
Ariana Maurya
23 November 2022 ·
0
· 22