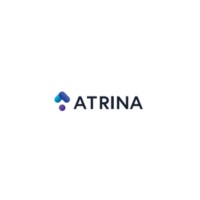 Follow
At Atrina, we like to keep it simple. We are a group of passionate technology practitioners who excel at creating highly-effective and powerful digital interventions that alter the course of your business and unleash your truest potential. If you're looking to not just participate in the digital revolution but lead it, we're confident we're your right partners!
In this era of innovation and technology, the business landscape is rapidly changing, and companies must keep pace to remain viable. Hence, numerous companies are implementing digital transformation a...
01 November ·
0
· 1
·
Atrina Technologies
Machine Learning, being an integral part of Artificial Intelligence, has been contributing big time to the globe, in different capacities. This article points out the role of Machine Learning in fulfilling the sustainability goals of any organization. Machine Learning and Artificial...
08 October ·
0
· 2
·
Atrina Technologies
Software is an inevitable ingredient of today's industry segments. Creating robust and effective software products is a vital yet complex task since many software applications fail to impress...
08 October ·
0
· 2
·
Atrina Technologies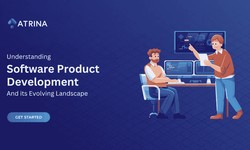 "We're entering a new world in which data may be more important than software." – Time O'Reilly Data is the main crux of any digital revolu...
08 October ·
0
· 2
·
Atrina Technologies
Digital transformation is today's new-age mantra, paving the way for a successful tomorrow. Businesses strive to adapt to newer technologies, strategies, and mechanisms to ensure thorough...
02 October ·
0
· 2
·
Atrina Technologies
The arena of software development is seeing the advent of newer technologies every other day. As interesting as it may look, it is adding complexities, costs, and burdens on the team, be it developers, designers, architects whoever. Organizations are looking forward to ways and means by wh...
03 September ·
0
· 8
·
Atrina Technologies
Creating a product from the ground up can be an intimidating task, mainly if you are a novice in the industry. Regardless of whether you are a fledgling startup or a seasoned corporation, numerous f...
03 September ·
0
· 12
·
Atrina Technologies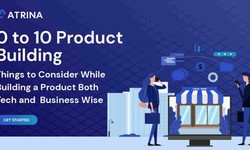 In the world of software development, the entire technical task force is known by the terminology – 'technical debt'. The reason being all software teams incur technical debt along...
03 September ·
0
· 2
·
Atrina Technologies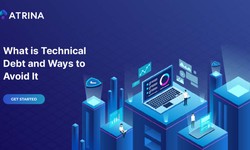 "FinOps is not just a solution, it's not just a one-time action. It's a continuous process that needs to be established and optimized." – Max Guhl Th...
20 August ·
0
· 1
·
Atrina Technologies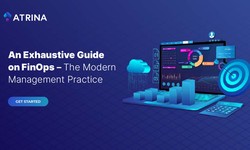 As the world of technology continues to progress, the trend of personalised products is becoming increasingly prevalent. To serve users better, products should strive to comprehend their target au...
04 August ·
3
· 80
·
Atrina Technologies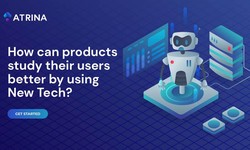 The Fast-Moving Consumer Goods (FMCG) industry has long been recognized for its ever-changing and fiercely competitive nature. However, with the advent of technology in recent times, this industry h...
04 August ·
0
· 2
·
Atrina Technologies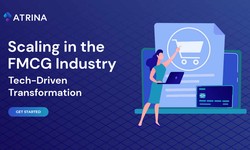 Launching a successful product can be an exhilarating experience, but it all starts with finding the perfect product-market fit. This elusive concept refers to the magical alignment between your pro...
04 August ·
0
· 3
·
Atrina Technologies