Brother PE550D Embroidery Machine Problems And Solution The Brother Disney PE550D Embroidery Machine is a popular machine that allows users to create beautiful designs on fabrics. Like any machine,...
21 March ·
0
· 1
·
Ava Smith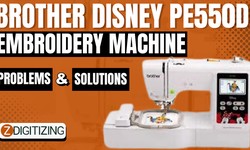 Brother SE2000 Sewing and Embroidery Machine   Bring  your embroidery dreams to life! The Brother SE2000 sewing and embroidery machine has features that will appeal to both novice embroide...
20 March ·
0
· 2
·
Ava Smith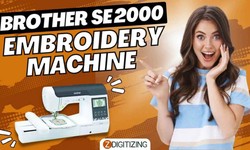 Top 5 Ricoma CHT2 Series Common Error? Popular commercial embroidery machine line is the Ricoma CHT2 Series. Although the device is typically dependable, users could run across several common errors that could affect their embroidered projects. The Ricoma CHT2 Series is a well-known commercial e...
16 March ·
0
· 2
·
Ava Smith