Bella Thomas United States
Bella has over 5+ years of experience leading strategic digital marketing, social media, influencer engagement and analytics initiatives. In addition to acting as the Director of Marketing and Customer Experience at BCBS, she is also an author on the topic of transforming teams and partners to beat your competition.
Joined: 2 months ago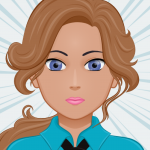 In recent years, user interactions have evolved so rapidly that designers can hardly keep track of them. This evolution allows mobile android app development company borrow interac...
Bella Thomas
in
Mobile
24 November 2020
· 14 · 1