Best Remote Team 735 iskon emporio, Jodhpur Cross Rd, beside Star Bazaar,
Worried about the cost and time it would take to get your project off the ground? We BestRemoteTeam understand that finding the right team for your project is essential - which is why we offer a wide range of services and have a rigorous screening process. You can be sure that you're getting the best possible developers when you work with us. Our team will work with you every step of the way, ensuring that your project is completed on time and within budget. We want to see you succeed, and our developers
Show All

are some of the best in the business. Contact the Best Remote Team today to get started on your next project! https://www.bestremoteteam.com/
The introduction of Kotlin as an official language for developing Android apps has certainly made many Android app developers pay attention. So, how does Kotlin compare to the prev...
Best Remote Team
1 week ago ·
1
· 69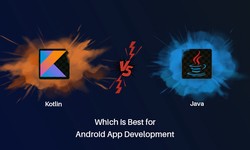 Game development is seeing an upward curve in recent times. The video game market is estimated to reach $268.8 billion by 2025 (Statista). North America is a huge market for video...
Best Remote Team
3 weeks ago ·
1
· 54