Welcome to Mangalore is a secluded beach gem in the southwest region of Karnataka, India. From its beautiful beaches to its lively food and culture, Mangalore offers a plethora of activities that will...
09 August ·
0
· 2
·
Issac Joseph
Kolkata is the capital of culture of India has a vibrant city which radiates charisma and charm, with a variety of famous places and landmarks that display its rich past and varied heritage. From gran...
02 August ·
0
· 1
·
Issac Joseph
About Nashville Through the decades, Nashville has transformed itself from a frontier town frequented by trappers into an enviable educational and commercial centre which earned the city the reputati...
30 May ·
0
· 3
·
Issac Joseph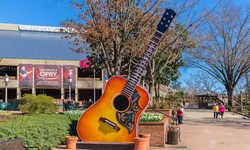 Key West reigns as one of the most sought-after tourist destinations in the world. the world. If you're in search of some of the most beautiful vacation spots around the globe it is impossible to igno...
15 May ·
0
· 12
·
Issac Joseph