Manoj Singhaniya Noida
Manoj Singhaniya is a professional digital marketing blogger. Have successfully delivered more than 200 articles on content marketing, digital marketing, SEO, SMO, website design and development, etc. to educate, inform, as well as create a positive impact on worldwide users.
Joined: 11 months ago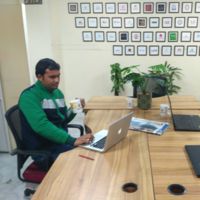 Is HBAR cryptocurrency the next best investment choice? Like other digital currencies including Bitcoin, we will be known for the present and upcoming years, but before that, it i...
Manoj Singhaniya
in
Cryptocurrency
16 November 2021
· 34 · 1 A quite simple and new process that helps you to make your position over a digital platform is PPC. PPC is basically a process called pay per click services and it is a simple meth...
Manoj Singhaniya
in
Internet
16 November 2021
· 4 The age-old saying, "the first impression is the last impression," stands true even today. Business cards are the most crucial aspect of any business, as it creates an impact on po...
Manoj Singhaniya
in
Business
16 November 2021
· 7 Have you ever been in a situation where you ran out of cards or forgot to carry your virtual business card with you and therefore missed out on generating a great first impre...
Manoj Singhaniya
in
Business
30 July 2021
· 14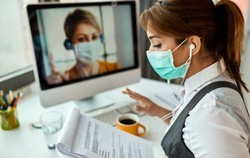 SEO is nothing but Search Engine Optimization, it is the method of improving your online content and increasing its intensity to attract a large number of customers to your site an...
Manoj Singhaniya
in
Marketing
06 February 2021
· 24