Nathan Smith is a Web & App Developer. He is currently engaged with TechnoScore- a leading web and application development company in India.
Shopify is a complete package for eCommerce development and has grown in popularity over the past few years. The platform allows online store owners to sell their products through various sales channe...
12 December 2022 ·
0
· 58
·
Nathan Smith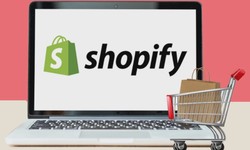 CakePHP is a prominent PHP framework that is free and open-source. CakePHP's primary purpose is to allow developers to work systematically and efficiently while maintaining flexibility. CakePHP is a fast, robust, and adaptable open-source framework that powers many websites and apps throughout the w...
23 September 2022 ·
0
· 10
·
Nathan Smith