 We all want our little ones to feel calm and happy. Although new baby-goodies may come and go, one thing that always keeps them happy and calm is the baby swing. Baby swings are proven to be as effici...
06 April 2021 ·
0
· 36
·
Saahil Khan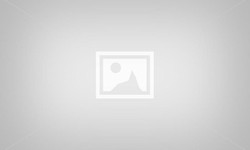 Paddy crop is a major problem in various diseases such as paddy shank, brown stain, sheath blight, virtual cond and zinc deficiency etc. Damaging pests such as stem borer, pink stem borer, leaf wrappe...
06 April 2021 ·
0
· 57
·
Saahil Khan
Security of software is prime concern for every developer. Hence creative minds in this field keep on searching new and safe options that can enhance the safety of software to a desired level. One suc...
05 April 2021 ·
0
· 365
·
Saahil Khan