Follow
My name is Shariful Islam, and I am the CEO at Apple Gadgets As a tech enthusiast and blogger, I am always looking for opportunities to share his knowledge and expertise on the latest gadgets and technology trends.
In today's digital age, children are growing up surrounded by gadgets and screens. While technology offers countless benefits, excessive gadget use can pose risks to children's physical and mental wel...
09 November ·
2
· 101
·
Shariful Islam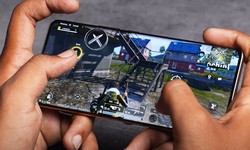 In an era where technological advancements have reshaped every aspect of our lives, it is no surprise that education has also undergone a profound transformation.  The traditional chalkboard and...
27 August ·
0
· 2
·
Shariful Islam