Riga has also become one of the cities nowadays which attract numerous international students from around the world. It is the capital city of the Republic of Latvia, a Baltic state.  It has var...
08 September ·
0
· 2
·
Shivesh Jauhari
Darmstadt is known for its stunning Art Nouveau houses and countless rose gardens. This German university town's cosy cafés, lovely parks, enormous Californian trees, and cosmopolitan festivals...
01 September ·
0
· 2
·
Shivesh Jauhari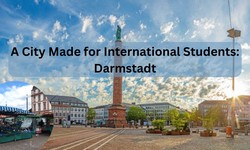 Why Riga Is the Ideal Place for Students The trend of studying abroad can be widely seen among students in the present scenario. Cities in big nations like the UK, USA, Germany, Australia, etc. are p...
28 August ·
0
· 2
·
Shivesh Jauhari
Are you planning to study in Se­ville? If so, you'll have the opportunity to e­njoy an excellent quality of life at an affordable price­. The cost of living for international students in S...
14 August ·
0
· 3
·
Shivesh Jauhari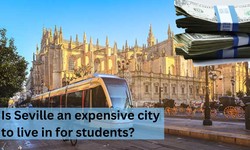 Paris truly has everything from cozy bistros and authe­ntic brasseries to ve­getarian and vegan eate­ries!  Paris has long been hailed as the ultimate student city with its cobbleston...
24 July ·
0
· 7
·
Shivesh Jauhari
Are you tired of the same old routine of studying or staying inside your student accommodation in Lille or grabbing a drink with your friends in Lille?  We've compiled a definitive list of Lille...
27 June ·
0
· 3
·
Shivesh Jauhari
In the state of Hesse in Germany, there is a city named Darmstadt. This city is located in the southern part of the Rhine-Main-Area, simply known as the Frankfurt Metropolitan Region. Darmstadt holds...
10 June ·
0
· 3
·
Shivesh Jauhari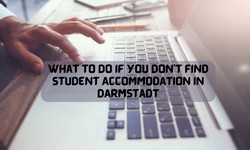 Malaga is a city in Spain that is getting popular these days for providing higher education to international students. This city is home to the University of Malaga, which offers quality education to...
02 June ·
0
· 3
·
Shivesh Jauhari
Location and housing are almost as important to an accomplished and pleasurable university experience as academics and study. If you are seeking a lively, inspiring environment for your higher studies...
22 May ·
0
· 6
·
Shivesh Jauhari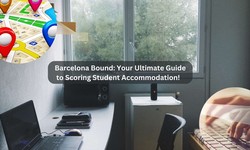 If you are going back to the campus, then the dorm room ideas are all you need to enhance your space. Dorms are not known for their interesting interiors or lighting. It is one of the best opportuniti...
12 May ·
0
· 6
·
Shivesh Jauhari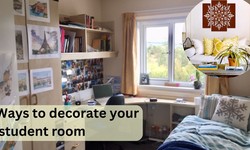 Most students' first experience of independence from living with parents or guardians will come when they enrol in college. Living alone might be so exciting that it's simple to forget abo...
02 May ·
0
· 3
·
Shivesh Jauhari