Software as a Service (SaaS) firms have consistently faced distinctive hurdles in their marketing endeavors. These obstacles encompass navigating protracted sales processes and prioritizing the delive...
08 September ·
0
· 5
·
Shriya Patel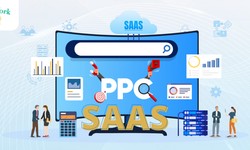 In today's highly competitive business world, PPC or Pay-Per-Click ads have become the go-to marketing strategy for businesses. No matter if you are a small or large e-commerce business, PPC ads...
23 August ·
0
· 7
·
Shriya Patel
Social media is a powerful tool that can benefit your business in numerous ways. Ignoring social media means disregarding many opportunities for business growth and development. Although various soci...
31 July ·
0
· 65
·
Shriya Patel