Tec Brix 704 Fortune Executive Tower - Jumeirah Lake Towers - Cluster T - Dubai - United Arab Emirates
A Next-Gen Tech Solution Provider With a Focus On DevOps, Cloud, And Digital Transformation. Enabling SMEs And Large Enterprises To Stay Ahead Of The Innovation Curve.
Contact Details:
Email: info@tecbrix.com
Phone: +971-4-5850631
Website: tecbrix.com
As the digital world continues to evolve, businesses and individuals alike are increasingly relying on the capabilities of cloud computing. Huawei, a global leader in the world of technology, offers a...
3 hours ago ·
0
· 2
·
Tec Brix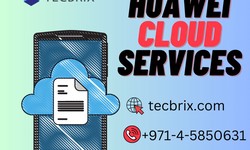 Moving your business to the cloud is a crucial step in today's digital world. It can bring about an incredible transformation, but the process is often challenging and complex. This is where AWS Migra...
26 May ·
0
· 4
·
Tec Brix
Introduction: Serverless computing has emerged as a groundbreaking paradigm in cloud computing, revolutionizing how applications are developed and deployed. This article explores the concept of Serve...
15 May ·
0
· 7
·
Tec Brix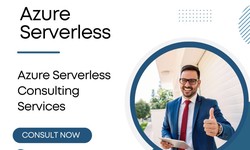 Here Are The Benefits Of Using AWS Consultancy For Your Cloud Infrastructure Needs Expertise And Experience:- AWS Consultancy are highly-skilled professionals with experience designing, deploying,...
12 May ·
0
· 8
·
Tec Brix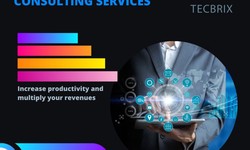 Introduction: Azure Serverless Functions have gained popularity as a reliable and scalable solution for building event-driven applications in the cloud. However, like any technology, they can encount...
04 May ·
0
· 5
·
Tec Brix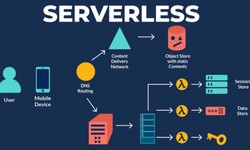 A Comprehensive Guide to Cloud Migration Consulting Services Cloud migration consulting services guide businesses looking to move their IT infrastructure and applications from on-premise data centers...
26 April ·
0
· 8
·
Tec Brix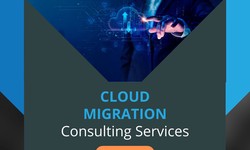 Are You Planning To Automate Infrastructure On The Public Cloud Or On-Premises Platform?  "TecBrix Is a  Terraform Multi Cloud Deployment Services Provider" Terraform Consulting services, HashiCor...
20 April ·
0
· 22
·
Tec Brix
Azure Kubernetes Services are managed services provided by Microsoft Azure that helps deploy and manage containerized applications. As more and more organizations are moving towards a cloud-native app...
10 April ·
0
· 15
·
Tec Brix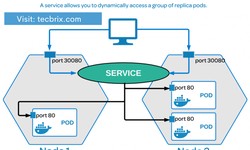 Technology has taken a 360-degree turn in today's business landscape. In other words, businesses must be vigilant in their IT implementations to stay caught up. The same is true for Azure Serverless S...
06 April ·
0
· 13
·
Tec Brix