app marketing

(3)

The excessive growth of mobile phones has encouraged business owners so much that, as per a survey, mobile applications will generate more than $935 billion in 2023. Isn't it great? But wait! Are you also one of those business owners whose mobile ap...

Jacob Colleen

· 27 June 2022

· 88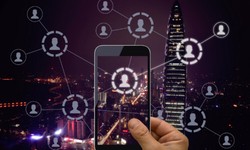 Exploring iTunes QR Codes: Simplifying Digital Content Access In today's digital age, convenience is paramount. iTunes QR codes provide a streamlined solution for various purposes, linking users directly to content on the iTunes Store. In this article, we'll explore what iTunes QR codes are, their advantages, use cases, and how to create them....
Alex
· 25 September
· 6
  App Store Optimization (ASO) is the process of optimizing your app's title, description, and keywords to improve its visibility on the app store. ASO plays a crucial role in app marketing, as it helps to increase app downloads and improve app...
Alfred Baldwin
· 22 July
· 1