arglasses

(3)

MICLEDI Microdisplays is an ingenious technology firm developing microLED displays designed to make use of the latest Gen. AR Glasses Technology and has demonstrated the first array of microLEDs designed for AR built on a 300 mm CMOS manufacturing pl...

everybreakingwave

· 1 year ago

· 114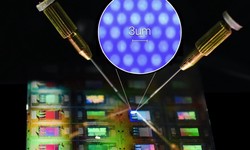 In November 2020 ST reached a collaboration agreement with Quanta to design a prototype design for AR intelligent glasses. To enhance the capabilities of this technology ST launched an initiative dubbed The IEEE Laser Scanning Augmented Reality...
everybreakingwave
· 1 year ago
· 113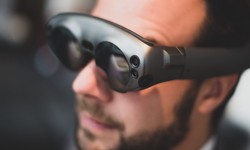 Embarking on a business venture in East Bekasi, particularly in the dynamic locality of Grand WisataTambun, offers immense potential. However, many find themselves grappling with the challenge of choosing the right business. In this article, we unravel the complexities of East Bekasi's business landscape, addressing common hurdles faced by aspiring...
Mikel Juck
· 23 November
· 2