google search

(3)

The evolving digital landscape has changed people's search behaviours forever.   Google is completely changing the way that search engines operate. Search behaviours encom...

The mall The marrier

· 12 October

· 3

Who is an SEO expert? An SEO expert is a person who works to optimize a site for better results and visibility in the browsers. Hiring an SEO specialist is a crucial step in any o...

Aashir

· 16 May

· 42 · 1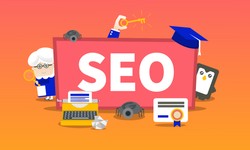 In this article, I'm gonna show you how to rank number one, in Google. In fact, the seven techniques in this video have helped me get number one rankings for keywords like 'YouTu...
Kelly
· 15 September 2020
· 123