competition

(3)

In this article, I'm gonna show you how to rank number one, in Google. In fact, the seven techniques in this video have helped me get number one rankings for keywords like 'YouTube SEO', and 'Nofollow Links'. So my team and I recently analyzed f...

Kelly

· 3 years ago

· 224
The fashion industry market is a highly competitive one. To achieve success, you must stay ahead of the competition. However, you can also benefit from having competition by observing how they do business and what they do well. The fashion industry i...
Jess Cooper
· 27 April
· 9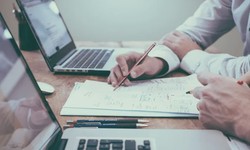 NEW TECHNOLOGIES IN CONSTRUCTION THAT WILL CHANGE THE INDUSTRY VERY SOON The need for changes is dictated not only by the needs of customers who want fast and convenient service, as well as easy access to information, but also by global market chang...
petersmarypeters784
· 1 year ago
· 15