covid19

(3)

Vaccines are designed to protect you from a virus, and the way that they succeed is by getting the immune system all worked up. But this is exactly what causes those unpleasant sid...

01 July 2021

· 27
The coronavirus pandemic has changed our daily lives in so many big ways, it's easy to lose track of its less obvious impacts. While we're tracking infection rates and figuring out...
12 May 2021
· 48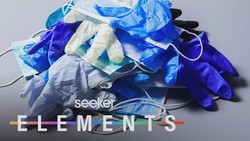 COVID-19. The disease has turned our world upside down, forcing us to take dramatic measures to help stem the spread of the virus. Now, after countless months navigating lockdowns,...
11 November 2020
· 13