All posts
It's a well-known fact at this point that Samsung is the number one smartphone maker in the world. They have been at the top ever since they Overtook Nokia in 2012 ending Nokia's 1...
Den W.
in
Accessories
09 November 2020
· 22 I grew up in the age of linear television, when most people in Britain had a  choice of only four or five channels and when a lot of the nation watched  the same shows at the same...
Jacob Enderson
in
Uncategorized
09 November 2020
· 164 The central processing unit, or CPU, that's the key to making your home computer work is often likened to a brain, but the truth is it's nothing like the brains found in nature or...
Alex
in
AI
09 November 2020
· 27 The Acer Helios 300 is a popular gaming  laptop, but just how well does the latest   10th gen model perform in games? I've tested  the highest specced configuration in 20 games   a...
JT
in
Hardware
09 November 2020
· 77 iPhone 12 mini and the iPhone 12 Pro Max. One is the smallest iPhone Apple's made in years, and the other is the biggest phone it's ever made. Here's what you need to know. Let's s...
Den W.
in
Apple
09 November 2020
· 62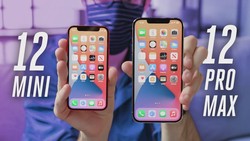 In this article, we're going to look at the top five gaming laptops under 1000 available on the market today. We made this list based on our own opinion, research and customer revi...
Alex
in
Gaming
09 November 2020
· 89 One of the coolest bits about Samsung's 2020 flagships is the 120Hz refresh rate of their displays. However, there's a problem with it and it's that you have to choose between 120H...
Alex
in
Gadgets
09 November 2020
· 16 I've compared the Ryzen 7  5800X against Intel's i7-10700K   processor in games and applications  to help you decide which to pick CPU spec differences Both processors have 8 cor...
JT
in
Hardware
07 November 2020
· 3K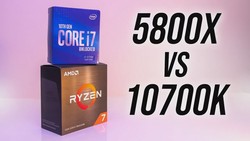 So up until now, the Galaxy Note 20 Ultra was the fastest phone on the planet as far as opening apps and games in speed tests are concerned. But the latest iPhone 12 models have a...
Den W.
in
Gadgets
06 November 2020
· 12 The word zen conjures up images of harmony and tranquility, but AMD's new Zen 3 based processors are set to really shake up the CPU space, nothing tranquil about it. A little unde...
Jacob Enderson
in
Hardware
06 November 2020
· 39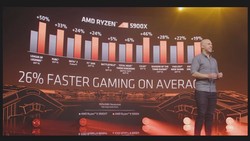 Superconductors are the secret sauce that many designs for quantum computers, particle accelerators, and fusion reactors depend on to function. But most superconductors need to be...
Alex
in
Science
06 November 2020
· 33 The quantum world... is weird. Physicists have a pretty good handle on it mathematically, but that math can sometimes point to things that just seem wrong. Like a particle zooming...
Jacob Enderson
in
Science
06 November 2020
· 12