All posts
NVIDIA may have hyped the crap out of its new Ampere GPU lineup, but you weren't expecting AMD to sit around and do nothing, were you? That's not how Dr. Lisa Hsu rolls.  Team red...
Alex
in
Hardware
31 October 2020
· 52 Every smartphone company suffered lackluster sales in Quarter 2 of this year due to the pandemic. However, the market is starting to return to normal and so do the smartphone sales...
Den W.
in
Gadgets
30 October 2020
· 26 So about a week ago we saw the first look at the Galaxy S21 Ultra that showed this camera setup consisting of 4 camera sensors. It originated from Onleaks who as you know is one of...
Jacob Enderson
in
Gadgets
30 October 2020
· 21 Quantum computers could be a massive technological leap forward, solving problems in seconds that would take "ordinary" supercomputers millennia to crunch. But one major problem ho...
Alex
in
Tech
30 October 2020
· 11 Acer's Swift 3 is a smaller 14-inch laptop that  still packs in an 8 core Ryzen 7 processor,   offering CPU performance in a smaller  machine that wasn't previously possible. Bui...
JT
in
Hardware
30 October 2020
· 46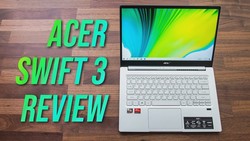 Samsung has a good habit of mocking Apple for every dumb thing they do but at the same time, they also have this weird habit of doing the exact same thing a year or two later. It...
Jacob Enderson
in
Gadgets
28 October 2020
· 55 Clearly NVIDIA has had issues keeping up with demand for their 3000 series graphics cards. And while they claim that they pushed back the launch of today's RTX 3070 to shore up sup...
Alex
in
Hardware
28 October 2020
· 89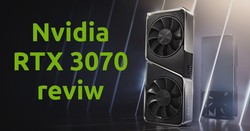 I first heard of Insta360 back in late 2018-ish when they released the One X. And at the time there were other consumer 360 cameras on the market, such as the Theta S which was my...
Den W.
in
Gadgets
28 October 2020
· 23 It's no secret that using a laptop with an eGPU enclosure results in Thunderbolt and CPU bottlenecks, but just how much performance is being left on a table compared to putting the...
JT
in
Hardware
28 October 2020
· 1K · 1 The annual September new iPhone ritual was pushed back a month this year for obvious reasons but nonetheless, all eyes were on Cupertino again for one day as the iPhone 12 lineup w...
Alex
in
Apple
28 October 2020
· 26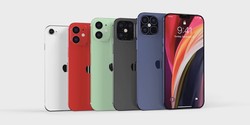 If you have been following the Galaxy S21 coverage then you know that the S21 is not expected to be a huge improvement over the Galaxy S20. Yes, Samsung is changing the shape of th...
Alex
in
Gadgets
26 October 2020
· 40 MSI's Creator 15 laptop has a lot of similarities to their popular GS66 gaming laptop, but there are some nice changes here for content creators. My model has an 8 core Intel proce...
JT
in
Hardware
26 October 2020
· 375 · 1