gaming

(137)

Nvidia RTX 3000 graphics are here for gaming laptops, let's get straight into the details! These are the specs for these new laptop GPUs. It's no surprise that we're getting RTX 30...

13 January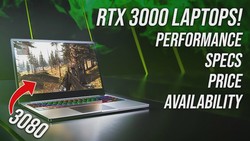 Razer's Blade Stealth 13 inch gaming laptop  has been updated with Intel's latest 11th   gen Processors, so how well does this newer  model with 1650 Ti Max-Q GPU perform in games?...
04 January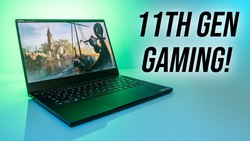 The RX 5500M and RX 5600M are currently the best  options available from AMD for gaming laptops,   so which one should you get  and what are the differences? I've compared both in...
23 December 2020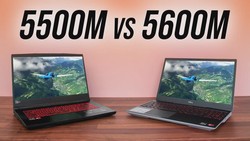 Intel recently launched their 11th  gen Tiger Lake processors which come   paired with their new Xe graphics. I  want to find out how this stacks up   against the Radeon Vega graph...
22 December 2020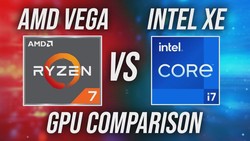 The ASUS Zephyrus G15 is a thinner Ryzen  based gaming laptop, but usually a smaller   size results in higher temperatures and less  performance, so let's investigate in this revie...
21 December 2020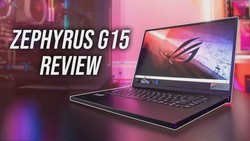 Apparently the Dell G5 Special edition gaming  laptop has been improved with BIOS and driver   updates. A lot of you have asked me to retest  this machine with the latest updates i...
18 December 2020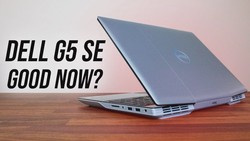 I've tested the Ryzen based ASUS Zephyrus G15  gaming laptop in 20 different games at all   setting levels to show you how well it performs.  I've also compared it against other la...
17 December 2020
The HP Pavilion 15 gaming laptop is  available with AMD's new Ryzen CPUs,   but due to high demand that one was out of stock.  Rather than skip it entirely, I thought it would   st...
15 December 2020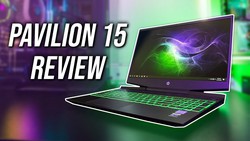 There are few things more exciting to gamers than the launch of a hotly anticipated new title, but even with on-sale dates announced far in advance, you'll hear tales of developmen...
12 December 2020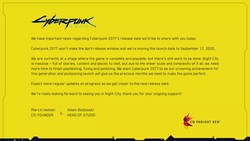 The ASUS Scar 15 is the newer version of the Scar 3 from last generation, so it's still covered in the all important RGB lighting. I'll show you what changes this newer 10th gen mo...
11 December 2020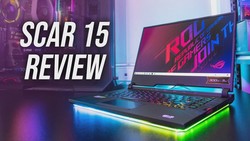 I've tested the HP Pavilion 15 gaming  laptop in 21 different games at all   setting levels and compared it with  other laptops to see how it stacks up.   Unfortunately this isn't...
09 December 2020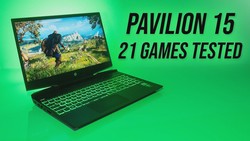 Nvidia are saying that their  new RTX 3060 Ti graphics card   outperforms the RTX 2080 Super from last  generation while also costing $300 less. To put this claim to the test, I've...
07 December 2020