traffic

(3)

Have you've ever had the experience where even though it looked like there was no issues on your end for your internet connection, lots of websites are loading extremely slowly or...

19 March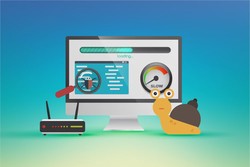 You see all these big sites dominating Google, but, we're not all big sites, we're not all billion-dollar companies. What happens if we have a small website with little to no bac...
30 March 2020
The social web is huge, from Facebook to Pinterest, when you combine them all, it's over billions of eyeballs per year. But, if you've been doing business on the social web for awh...
17 February 2020