Apple

(41)

iOS 15 and iPad OS 15 are Apple's latest and greatest new operating systems. They'll be out in the Fall, but the company's already released the public beta so that anyone, or at le...

Alex

in

Apple

08 July

· 30 · 1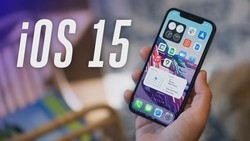 Apple also announced a new operating system for its smart wearables, watchOS 8, at WWDC 2021, which took place on Monday in the United States. The new OS version comes with various...
Brown Wolf
in
Apple
08 June
· 11 Apple is expected to launch the iPhone 13 series later this year. The Cupertino tech giant is expected to unveil four smartphone models, including the iPhone 13, iPhone 13 Pro, iPh...
Brown Wolf
in
Apple
06 June
· 173 · 1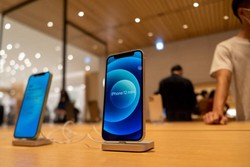 It's been over nine months since Epic sued Apple for violating antitrust law and the trial has just wrapped up. We've explained the background of Epic versus Apple in another arti...
Den W.
in
Apple
28 May
· 33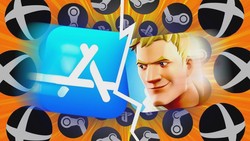 This is an iMac, unlike any iMac we've ever seen before. When we reviewed the MacBook Pro and the MacBook Air earlier this year, we were astonished. They were the first machines po...
Alex
in
Apple
18 May
· 36 Most of us are familiar with iMessage. If you have an Apple device you've almost certainly used it. iMessage is the app that allows you to send texts to and from various Apple devi...
Brown Wolf
in
Apple
27 January
· 746 · 1 The new M1 MacBook Pro and MacBook Air are outstanding. Their performance almost lives up to Apple's extraordinary claims, their look and feel is reassuringly Apple-grade, their ba...
Den W.
in
Apple
26 December 2020
· 81 New AirPods Max from Apple. By now you probably know that they cost $550. So your first reaction might be, sticker shock. What business does Apple have making headphones that are s...
Den W.
in
Apple
16 December 2020
· 154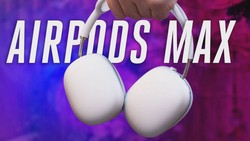 The first systems with the Apple M1, the inaugural chip in the new Apple Silicon series, are on the market. So let's take a closer look at how the chips perform, and the innovation...
Alex
in
Apple
04 December 2020
· 95 The trusty headphone jack has been a staple in  consumer electronics since it was designed in the   1950s. The jack is functional across devices  and form factors, making it a must...
Den W.
in
Apple
01 December 2020
· 56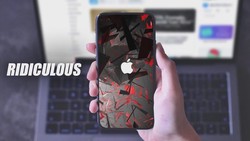 Apple is in hot water again. And this time, it's actually over real water. Italian regulators have imposed a fine of 10 million euros, or about 12 million US dollars, on the compan...
Alex
in
Apple
01 December 2020
· 19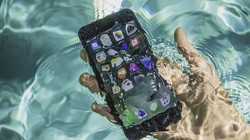 It's always nice when naming schemes are straightforward and the powers that be just slap a number onto the end of every new version of something. I mean, it worked fine for the "L...
Jacob Enderson
in
Apple
29 November 2020
· 57