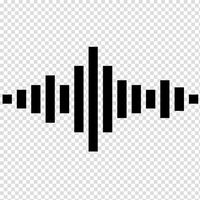 Posts by Den W.

(53)

As you guys know, Apple just had their annual September Event where they released their new Apple Watch Series 6, and they did something this year that they usually don't do. They...

Den W.

in

Apple

23 September

· 4
It's 6:34 AM and your smart alarm is beeping. It has scanned your calendar and knows your sleep pattern, so it can wake you at the most efficient time. By the time you get to the b...
Den W.
in
Tech
22 September
· 9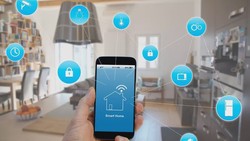 This week, Apple announced Apple Watch Series 6, and I've only had it for a little less than a day. So I'm just going to do a quick hands-on talk about some of the highlights of th...
Den W.
in
Apple
18 September
· 8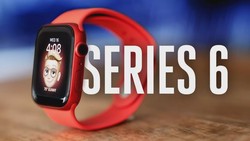 Four years after Microsoft gave up entirely on making its own Windows Phones, it is back with this Android phone, only this is trying to be a different kind of thing, an entirely n...
Den W.
in
Gadgets
10 September
· 8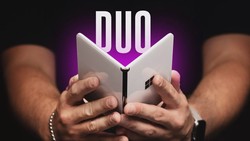 We have a habit of deifying astronauts, but the truth is they're humans just like us. They put on their space suits one leg at a time, they have to eat, sleep, and just like us, po...
Den W.
in
Space
09 September
· 16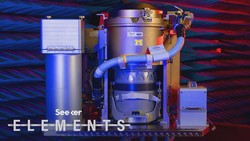 We finally got our high-end 2020 iMac with the 10-core CPU and the 5700XT graphics card late last week and now it's time to put it through its paces, comparing it to everything fro...
Den W.
in
Apple
31 August
· 16
Now that Apple has refreshed their 2020 iMac with absolutely killer specs and features, a lot of you guys are upgrading, so we created a Buyer's Guide to help you figure out which...
Den W.
in
Apple
22 August
· 64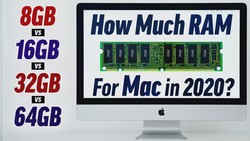 In last year's review of the 5K iMac, we told you guys to wait until next year, and if you're one of the people who did, congratulations because the 2020 5K iMac was worth the wait...
Den W.
in
Apple
20 August
· 15
You're thinking about buying Samsung's new Galaxy Buds Live for your iPhone, but the question is how well do they work if you don't own an android phone? I've been using them with...
Den W.
in
Gadgets
20 August
· 22 · 1
Apple's 2020 iMac is here, and I fully believe is the very last Intel iMac ever, and it's going out with a bang. It's an absolute powerhouse of a machine, but it also now has more...
Den W.
in
Apple
11 August
· 11
Today I am a very happy and excited man, because Apple, out of the blue, just updated their Intel-based iMacs, and there were a couple of things that we were really hoping for, so...
Den W.
in
Apple
10 August
· 6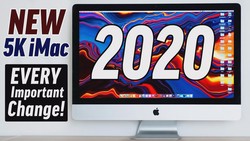 If you read my previous articles on Apple Silicon Mac Gaming, you'll know how confident I am that Apple's transition from Intel chips to their own Apple Silicon chips on their Mac...
Den W.
in
Apple
09 August
· 101 · 1