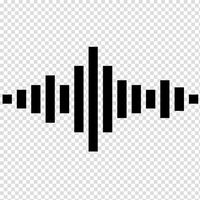 Posts by Den

(37)

Almost every household today owns at least one wireless device. When it comes to gaming, headphones are some of the first devices that incorporate wireless connectivity. With this...

Den

in

Accessories

02 July 2020
Streaming on major platforms like Twitch, Mixer, Facebook, and YouTube Live has become big business these days. So if you're planning to get on board, it is important to get the be...
Den
in
Accessories
22 June 2020
Are you preparing for an outdoor movie night in your backyard? Outdoor projectors can help elevate the entire experience by giving you a large screen where you and your loved ones...
Den
in
Accessories
16 June 2020
In this era of Netflix, HULU, and Amazon Prime, a media streaming device is a must-have. But with so many options available on the market, it can become overwhelming to decide whic...
Den
in
Accessories
16 June 2020
A few days ago we have talked about the launch date of the Galaxy Note 20 and it's at August 5th, but we haven't talked about is the release date. Usually, Samsung takes about 2 to...
Den
in
News
13 June 2020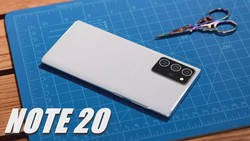 Solid State Drive, or commonly known as SSD, is the new type of storage drive on the market. On top of providing superb performance with up to 20 times faster data transfer rate co...
Den
in
Accessories
10 June 2020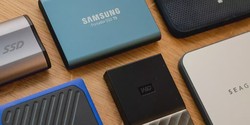 Just like smartphones and tablets, touch screen monitors allow you to draw, swipe between apps and videos, and zoom in and out with ultra-precision through your fingers. The differ...
Den
in
Tech
10 June 2020
Ever since the inception of the Galaxy Note series, Samsung sold only one Galaxy Note at a time. That however changed last year when Samsung launched two galaxy Notes the Galaxy No...
Den
in
Tech
05 June 2020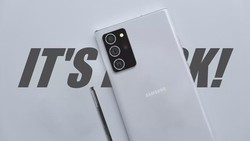 When shopping for a new gaming desktop, finding the best unit that suits your needs will be challenging. All desktops can be called gaming PCs since all of them are capable of runn...
Den
in
Gaming
04 June 2020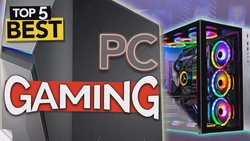 Windows 10 comes in a number of different editions, but which one should you buy? Is it worth paying for Pro over Home? What about the Enterprise edition? I'm going to cover the...
Den
in
Windows
03 June 2020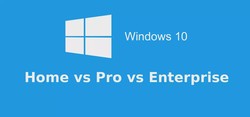 The "onosecond" is the second after you make a terrible mistake. The second when you realise what you just did and that there's nothing you can do about it, the second when all t...
Den
in
Devops
01 June 2020
When we were younger all we wanted to do was make our own Super Mario game. We'd take graph paper, look at level maps in Nintendo Power, and try to design our own Super Mario Broth...
Den
in
Gaming
29 May 2020