Den W.
Joined: 1 year ago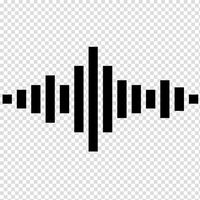 Now that Apple has refreshed their 2020 iMac with absolutely killer specs and features, a lot of you guys are upgrading, so we created a Buyer's Guide to help you figure out which...
Den W.
in
Apple
22 August 2020
· 2K Intel just released some more information on their new Thunderbolt 4 standard, so if you're trying to tell the difference between Thunderbolt 3, Thunderbolt 4 and of course, USB4,...
Den W.
in
Tech
22 July 2020
· 1K · 1 Using Linux gives you more control to the software and hardware you use when compared with macOS. Also, Linux is more customizable than macOS, so here are 3 Linux distributions tha...
Den W.
in
Linux
20 July 2020
· 1K · 2 If you read my previous articles on Apple Silicon Mac Gaming, you'll know how confident I am that Apple's transition from Intel chips to their own Apple Silicon chips on their Mac...
Den W.
in
Apple
09 August 2020
· 748 · 1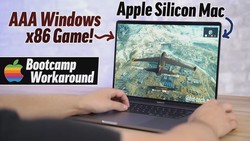 Cardano and Ethereum are both smart contract platforms. But which is the undisputed King? How do these two compare? There cannot be any doubt that Ethereum is king of the smart co...
Den W.
in
Cryptocurrency
20 January
· 569 Near instant, fee-less transactions that are  finalized in less than a second and are limited in   number only by network latency. If you're thinking  I must be talking about credi...
Den W.
in
Cryptocurrency
28 January
· 447 · 1 The Galaxy S21 lineup will be launched in two months from now on and hence it's making quite a lot of headlines lately. We have tons of new information about the handset today star...
Den W.
in
Gadgets
05 November 2020
· 424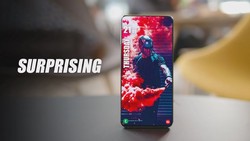 NVIDIA doesn't care about you. They don't care about gamers, and they don't care about the environment. The truth of the matter is that to basically any company that's beholden to...
Den W.
in
Gaming
20 February
· 230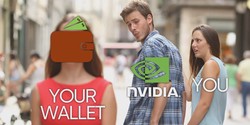 Are there problems that computers can't solve? Even if you work with the cleverest programmers, even if you have infinite time and energy and more computing power than could possib...
Den W.
in
Programming
12 May 2020
· 192 · 1 The soul of every computer is its OS, the operating system. There are many operating systems in existence today. We are going to discuss two basic ones, Linux and Unix. There has...
Den W.
in
Linux
18 April 2020
· 160 · 2 Let's see if the ASUS TUF FX505DU in 2020 performs any better than when I originally tested it 10 months ago after the latest driver, BIOS and game updates to see if it's still w...
Den W.
in
Hardware
05 May 2020
· 156 · 2 Just like smartphones and tablets, touch screen monitors allow you to draw, swipe between apps and videos, and zoom in and out with ultra-precision through your fingers. The differ...
Den W.
in
Tech
10 June 2020
· 154 · 1