Den W.
Joined: 9 months ago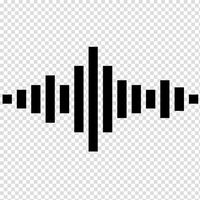 Now that Apple has refreshed their 2020 iMac with absolutely killer specs and features, a lot of you guys are upgrading, so we created a Buyer's Guide to help you figure out which...
Den W.
in
Apple
22 August
· 641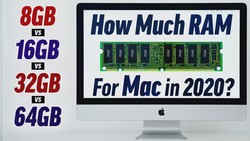 If you read my previous articles on Apple Silicon Mac Gaming, you'll know how confident I am that Apple's transition from Intel chips to their own Apple Silicon chips on their Mac...
Den W.
in
Apple
09 August
· 511 · 1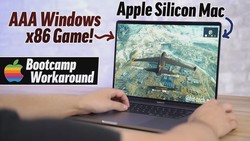 Intel just released some more information on their new Thunderbolt 4 standard, so if you're trying to tell the difference between Thunderbolt 3, Thunderbolt 4 and of course, USB4,...
Den W.
in
Tech
22 July
· 503 · 1
Using Linux gives you more control to the software and hardware you use when compared with macOS. Also, Linux is more customizable than macOS, so here are 3 Linux distributions tha...
Den W.
in
Linux
20 July
· 244 · 2
Over the past few months, we've been seeing rumors of Apple working on a gaming console, which could apparently compete with the Playstation 5 and the Xbox Series X. A lot of you...
Den W.
in
Apple
24 July
· 56 · 2
If you have an interest in IT then a homelab can be a great way to improve your skills, and they can be a lot of fun. They can get pretty out of control though if you let them; s...
Den W.
in
Cloud
07 May
· 51 · 2
You're thinking about buying Samsung's new Galaxy Buds Live for your iPhone, but the question is how well do they work if you don't own an android phone? I've been using them with...
Den W.
in
Gadgets
20 August
· 44 · 1
Let's see if the ASUS TUF FX505DU in 2020 performs any better than when I originally tested it 10 months ago after the latest driver, BIOS and game updates to see if it's still w...
Den W.
in
Hardware
05 May
· 37 · 2
Just like smartphones and tablets, touch screen monitors allow you to draw, swipe between apps and videos, and zoom in and out with ultra-precision through your fingers. The differ...
Den W.
in
Tech
10 June
· 36 · 1
We finally got our high-end 2020 iMac with the 10-core CPU and the 5700XT graphics card late last week and now it's time to put it through its paces, comparing it to everything fro...
Den W.
in
Apple
31 August
· 36
When you are a competitive gamer, choosing the perfect gaming laptop is the most crucial step to a winning career. The latest gaming laptops these days have upgraded their overall...
Den W.
in
Gaming
25 May
· 36 · 1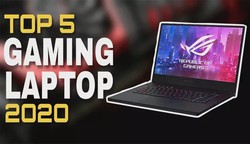 Windows 10 comes in a number of different editions, but which one should you buy? Is it worth paying for Pro over Home? What about the Enterprise edition? I'm going to cover the...
Den W.
in
Windows
03 June
· 34 · 2