Apple

(52)

Over the past few months, we've been seeing rumors of Apple working on a gaming console, which could apparently compete with the Playstation 5 and the Xbox Series X. A lot of you...

Den W.

in

Apple

24 July 2020

· 136 · 2 In previous article about how Apple's future ARM-based Macs will no longer come with discrete GPUs, with evidence from Apple's own developer tutorial videos. But I keep seeing coun...
Alex
in
Apple
28 July 2020
· 1K · 2 · 1 If you want to install an iPhone app, you must get it through the Apple App Store where Apple charges developers 30% on all digital purchases. Well, Epic Games thinks that's bunk....
Alex
in
Apple
16 September 2020
· 91 · 2 · 2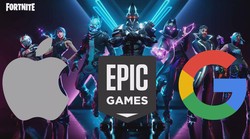 Following the A series of chips and the M series chip, Apple's custom-designed 5G chip will be able to think about as well as the market for chips appears to be at the cusp of so...
everybreakingwave
in
Apple
29 November 2021
· 38 · 1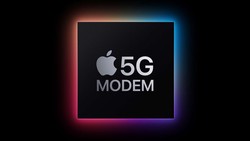 iOS 15 and iPad OS 15 are Apple's latest and greatest new operating systems. They'll be out in the Fall, but the company's already released the public beta so that anyone, or at le...
Alex
in
Apple
08 July 2021
· 194 · 1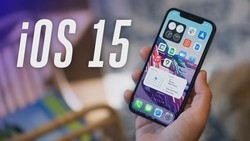 Most of us are familiar with iMessage. If you have an Apple device you've almost certainly used it. iMessage is the app that allows you to send texts to and from various Apple devi...
Brown Wolf
in
Apple
27 January 2021
· 1K · 1 · 1 If you've updated your iPhone to a new version of iOS and felt like it became slower, you're not alone. Apple's been accused of slowing down older iPhone models to get more people...
Brown Wolf
in
Apple
19 March
· 31 · 1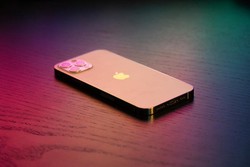 Apple is expected to launch the iPhone 13 series later this year. The Cupertino tech giant is expected to unveil four smartphone models, including the iPhone 13, iPhone 13 Pro, iPh...
Brown Wolf
in
Apple
06 June 2021
· 230 · 1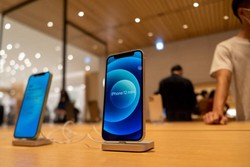 I'm getting a lot of comments where people aren't understanding the benefits of Apple Silicon, with some people claiming that they'll ditch Apple once they transition away from Int...
Jacob Enderson
in
Apple
21 July 2020
· 274 · 1 We all know that Apple's custom ARM Silicon-based Macs are coming soon, but since they mentioned that there are more Intel-based Macs in the pipeline, it's really hard to tell whic...
Alex
in
Apple
27 July 2020
· 174 · 1 So I've been digging through Apple's tutorial videos for developers about Apple Silicon Macs, and I've came to the conclusion that Apple's upcoming ARM-based Macs will NOT have dis...
Jacob Enderson
in
Apple
27 July 2020
· 702 · 1 · 1 As you guys all know, Apple is switching out the Intel processors in all of their Macs with their own in-house Apple Silicon SoCs starting later this year, and I've been digging de...
Jacob Enderson
in
Apple
07 August 2020
· 361 · 1