People are still hankering for the "good old days" more than five years after Instagram switched from a strictly chronological to an algorithmic feed. Instagram has published a new...
Brown Wolf
in
News
09 June
· 13 · 1 Fisker Inc., an electric vehicle startup, has set an ambitious aim of producing its first carbon-neutral vehicle by 2027. Fisker has yet to bring a vehicle to market, whether or no...
Brown Wolf
in
Business
09 June
· 23 · 1 Although AMD's Zen 3 core architecture, which is included in Ryzen 5000 series processors, has produced some outstanding performance scores, the wait for AMD Zen 4 Ryzen CPUs could...
Brown Wolf
in
News
09 June
· 22 · 1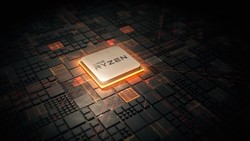 Facebook has now introduced a new set of tools to assist creators and influencers monetize their platforms. Affiliate marketing programmes, a revised mechanism for making money dur...
Brown Wolf
in
News
09 June
· 6 · 1 Google Stadia is usually marketed as a better alternative to a console because it can be played on any display. Games can be played on an increasing number of Android phones, and t...
Brown Wolf
in
News
08 June
· 11 · 1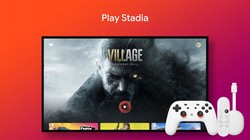 Apple also announced a new operating system for its smart wearables, watchOS 8, at WWDC 2021, which took place on Monday in the United States. The new OS version comes with various...
Brown Wolf
in
Apple
08 June
· 12 Alongside the release of the new Apple TV 4K, tvOS 15 will be launched. While tvOS 15 did not receive much attention at WWDC 2021, Apple did mention a few new Apple TV features, su...
Brown Wolf
in
News
07 June
· 23 · 1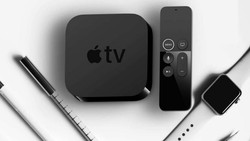 Apple unveiled plenty of new health features on Monday, bringing the tech giant even closer to users' daily healthcare routines as well as their professional care experiences. New...
Brown Wolf
in
News
07 June
· 10 · 1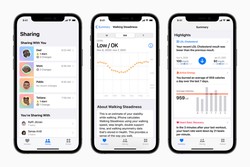 To make workflows easier for Apple developers, new APIs such as Object Capture and concurrency for Swift and Xcode Cloud are being introduced. Epic Games has criticised Apple's Ap...
Brown Wolf
in
News
07 June
· 17 · 1 macOS Monterey will be the alias of the next Mac operating system. In its annual WWDC keynote, Apple announced the successor to macOS Big Sur. It will be available in beta form for...
Brown Wolf
in
News
07 June
· 9 The iPadOS 15 was unveiled by Apple during its Worldwide Developers Conference (WWDC) 2021 event. Multi-tasking shared notes, and multi-tasking are just a few of the new operating...
Brown Wolf
in
News
07 June
· 14 Apple has presented details about some of the exciting new features coming to AirPods during the ongoing WWDC 2021 keynote. Conversation boost will be added to the popular TWS earb...
Brown Wolf
in
News
07 June
· 9