Xiaomi India officially confirmed that the Xiaomi Mi 11 Lite would be launched on June 22. It's promoted as the "slimmest and lightest smartphone of 2021," according to the company...
Brown Wolf
in
News
11 June
· 12 By 2025, Huawei Technologies aims to have built its driverless passenger car technology. The news comes as a result of a comment made by a corporate executive earlier this week, as...
Brown Wolf
in
Automobiles
11 June
· 18 KDE Gear 21.04.2, the second point release to the newest KDE Gear 21.04 open-source software suite series, was released today by the KDE Project. KDE Gear 21.04.2 arrives nearly a...
Brown Wolf
in
Linux
11 June
· 29 · 1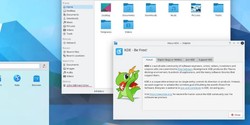 Apple unveils new versions of iOS, iPadOS, and macOS, as well as their breakthrough features, every year at WWDC. At this year's WWDC event, Private Relay or Apple VPN was the talk...
Brown Wolf
in
Tech
11 June
· 48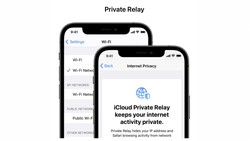 Microsoft has confirmed today, that a dedicated game streaming device will be released soon. Microsoft is also collaborating with a number of TV manufacturers to integrate the Xbox...
Brown Wolf
in
News
10 June
· 19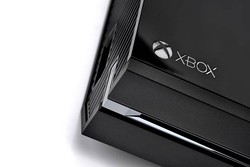 Samsung is one of the most well-known brands in the foldable smartphone world. The company has already released three models, but it appears that it will extend its market share by...
Brown Wolf
in
News
10 June
· 12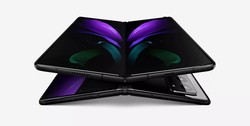 Microsoft Inspire 2021 was supposed to begin registration in June a long time ago, when the dates were first announced in February, and now the tech giant has kept its word. You ma...
Brown Wolf
in
News
10 June
· 43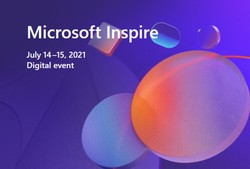 The newest version of macOS includes a lot of exciting features, but some of them are only compatible with the new M1 silicon. It's a little strange, given that M1 Macs only accoun...
Brown Wolf
in
News
10 June
· 21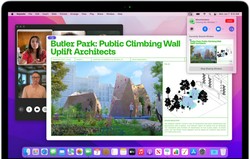 Fanhouse, a platform for content creators, has launched a campaign to protest Apple's 30% App Store commission on payments to creators. According to the founders of Fanhouse, a pl...
Brown Wolf
in
News
10 June
· 29 Last summer, then-President of the United States Donald Trump signed an executive order banning most forms of transactions with US investors for applications like TikTok and WeChat...
Brown Wolf
in
News
10 June
· 14 During Google I/O 2021 last month, Google presented the first Android 12 beta. However, prior to that rollout, Google promised plenty of new features that weren't included in the i...
Brown Wolf
in
News
09 June
· 20 · 1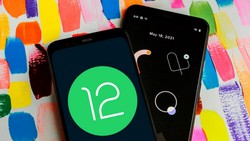 Vivaldi users can now check their email, calendar, and RSS feeds using the browser's built-in tools: the 4.0 version, which includes the Vivaldi Mail beta, promises a more private...
Brown Wolf
in
Internet
09 June
· 11 · 1