Den W.
Joined: 1 year ago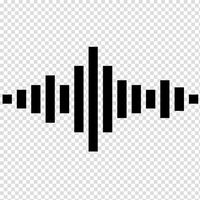 When you look at websites that are ranking on page one of Google, there's a few common traits that set them apart. And I made it my mission to learn what these traits are, so I can...
Den W.
in
Marketing
10 February 2020
· 21 · 3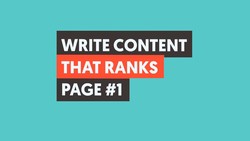 Windows 10 comes in a number of different editions, but which one should you buy? Is it worth paying for Pro over Home? What about the Enterprise edition? I'm going to cover the...
Den W.
in
Windows
03 June 2020
· 60 · 2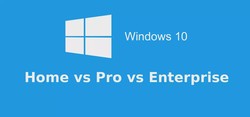 In the news this week: Are you a professional touch typist? Well, throw away your keyboards then, as Samsung's 'Selfie Type' could be releasing soon, as demo video has been found o...
Den W.
in
News
13 February 2020
· 33 · 2 Back when I got started, it was easy to make a killing with digital marketing. All you got to do is rank some random blog spot website, or WordPress.com website. Throw on some affi...
Den W.
in
Marketing
13 February 2020
· 11 · 2 · 1 Using Linux gives you more control to the software and hardware you use when compared with macOS. Also, Linux is more customizable than macOS, so here are 3 Linux distributions tha...
Den W.
in
Linux
20 July 2020
· 562 · 2 Over the past few months, we've been seeing rumors of Apple working on a gaming console, which could apparently compete with the Playstation 5 and the Xbox Series X. A lot of you...
Den W.
in
Apple
24 July 2020
· 83 · 2 It used to be easy. You needed a copy of Office, so you went out and you bought the latest version. Now there are two latest versions. There's Office 2019 which includes Word, Exce...
Den W.
in
Software
10 April 2020
· 24 · 2 The soul of every computer is its OS, the operating system. There are many operating systems in existence today. We are going to discuss two basic ones, Linux and Unix. There has...
Den W.
in
Linux
18 April 2020
· 57 · 2 Typically, when we get excited about improvements to gaming performance, it's because of some new piece of hardware like a high refresh rate monitor or a graphics card that's beefi...
Den W.
in
Gaming
26 April 2020
· 11 · 2 If you're a gamer, you probably know that using the integrated graphics built in to your computer's processor, instead of a full-fledged, discrete graphics card, is about like eati...
Den W.
in
Hardware
27 April 2020
· 9 · 2 · 1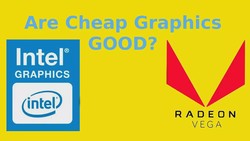 Let's see if the ASUS TUF FX505DU in 2020 performs any better than when I originally tested it 10 months ago after the latest driver, BIOS and game updates to see if it's still w...
Den W.
in
Hardware
05 May 2020
· 89 · 2 If you have an interest in IT then a homelab can be a great way to improve your skills, and they can be a lot of fun. They can get pretty out of control though if you let them; s...
Den W.
in
Cloud
07 May 2020
· 130 · 2