cpu

(48)

So, you already know from the title that this article is from early 2021 and right now the market for PC components isn't in a very good way. Supply chain squeezes have made it rea...

19 March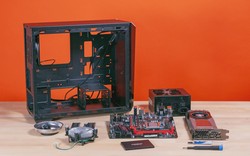 We've gotten used to the idea of electronics going out of date relatively quickly. Just look at how many people are rocking the newest iPhone instead of holding onto something even...
08 February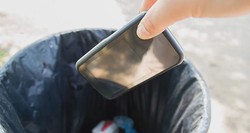 We've had high-end desktop or HEDT processors for quite a while now, you know, those CPU's that sit at the very top of the food chain that straddle the line between home PC and wor...
30 January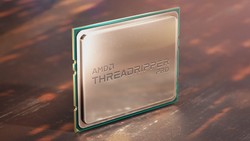 Life is great when you have lots of choices. I mean who hasn't had a little party in their head when getting off at a highway exit and seeing two dozen fast food places vying for y...
18 January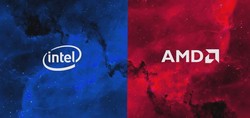 Intel have just announced three new 11th gen Tiger lake mobile processors for ultra portable gaming laptops. Intel refers to these new chips as the H35 series, presumably because t...
12 January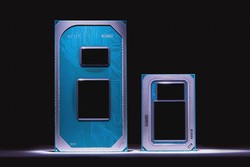 Intel are claiming some nice performance improvements with their new 11th gen Tigerlake processors. I've put this to the test by comparing the 10th gen Ice Lake i7-1065G7 against t...
08 January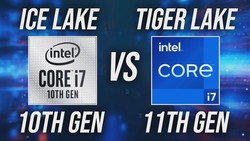 AMD's Ryzen 9 5950X is the newer Zen 3 based version of their 16 core 3950X processor, so which should you pick, or is it worth upgrading? I've compared both in games and applicati...
28 December 2020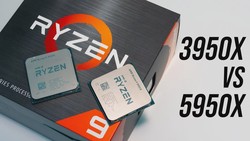 AMD's new Ryzen 5 5600X is a great 6 core  processor, but can it's fewer yet faster   Zen 3 cores beat the 8 in the Ryzen 7  3700X? CPU spec differences The key difference betwee...
16 December 2020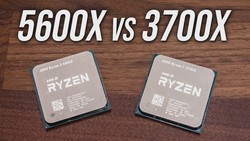 The first systems with the Apple M1, the inaugural chip in the new Apple Silicon series, are on the market. So let's take a closer look at how the chips perform, and the innovation...
04 December 2020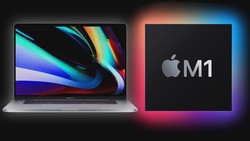 You wouldn't be able to connect high-speed components like graphics cards and NVMe drives to your computer without the PCI Express bus that's been a fixture on our motherboards for...
30 November 2020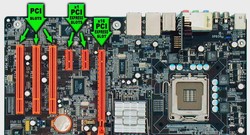 I've compared AMD's two best Zen 3 processors in games and applications to help you decide which to pick. The main differences in specs are seen in the core and thread counts, the...
27 November 2020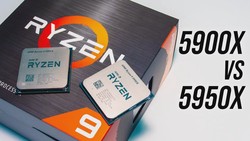 This is a PC with an all-in-one closed loop cooler to keep the CPU from overheating. And unless you're tryna perform an extreme overclock, it's a pretty good solution. But, even wi...
20 November 2020