amd

(54)

I've tested 11 Ryzen gaming laptops this year,  now it's time to compare them all and separate   the winners from the losers to help you  decide which ones are worth your money. R...

24 November
AMD says their new Radeon RX 6800 XT graphics card  competes with the Nvidia RTX 3080 for less money. I'm going to put this claim to the test  by comparing both in 14 games at 4K, ...
18 November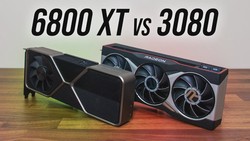 AMD's new Ryzen 5 5600X is an excellent processor,   but how does it compare against  the 3600 from last generation,   and is it worth upgrading? I've compared  games and applicati...
13 November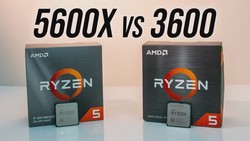 I've compared the Ryzen 7  5800X against Intel's i7-10700K   processor in games and applications  to help you decide which to pick CPU spec differences Both processors have 8 cor...
07 November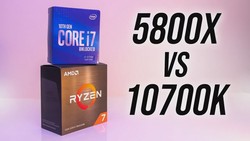 The word zen conjures up images of harmony and tranquility, but AMD's new Zen 3 based processors are set to really shake up the CPU space, nothing tranquil about it. A little unde...
06 November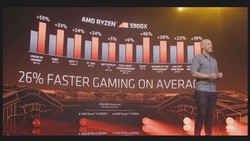 Is Intel's i5-10600K CPU still  worth buying now that AMD's Ryzen 5   5600X is here? I've compared both in games  and applications to show you the differences. Both processors have...
06 November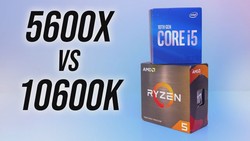 There's A New King - AMD Ryzen 9 5900X vs Intel i9-10900KAMD is finally competitive against Intel's i9-10900K. Their new Ryzen 9 5900X is available at the same price point, so let'...
05 November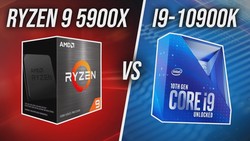 RDNA 2 has been rumored, it's been speculated on, heck, I even played on the new architecture in the Xbox, but now we finally got the details for the PC add-in cards, and the first...
31 October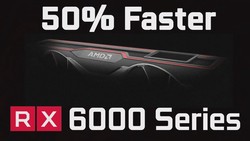 NVIDIA may have hyped the crap out of its new Ampere GPU lineup, but you weren't expecting AMD to sit around and do nothing, were you? That's not how Dr. Lisa Hsu rolls.  Team red...
31 October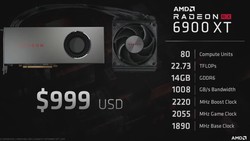 Although, multi-GPU setups aren't quite as common as they used to be, they're still one of the hallmarks of a high-end computer, because, yeah, use more of them is a pretty intuiti...
24 October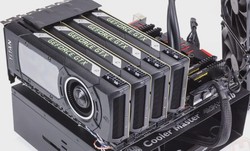 It wasn't long ago that the idea of putting several processors into one package seemed exotic, but with modern multi-core CPUs that integrated graphics, maybe it was only a matter...
20 September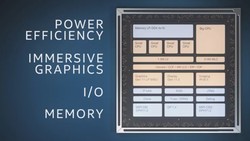 If you're in the market for a new graphics card, you probably know that for the time being you have only two options when it comes to a GPU: AMD or NVIDIA. But once you've made you...
19 September