amd

(67)

Although AMD's Zen 3 core architecture, which is included in Ryzen 5000 series processors, has produced some outstanding performance scores, the wait for AMD Zen 4 Ryzen CPUs could...

09 June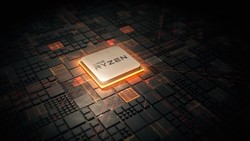 AMD's Ryzen 3 5300G, the company's most entry-level Cezanne Desktop APU with a quad-core design, has been overclocked to an amazing 5.6 GHz using LN2 cooling. APISAK spotted the CP...
07 June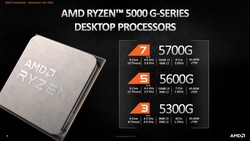 So, you already know from the title that this article is from early 2021 and right now the market for PC components isn't in a very good way. Supply chain squeezes have made it rea...
19 March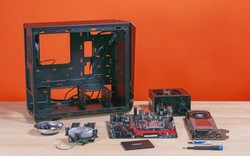 In this article, we're going to look at the top five best Gaming motherboards under $500 available on the market today. We made this list based on our own opinion, research, and cu...
28 February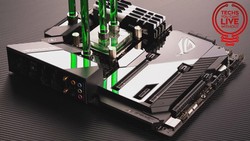 We've had high-end desktop or HEDT processors for quite a while now, you know, those CPU's that sit at the very top of the food chain that straddle the line between home PC and wor...
30 January
Life is great when you have lots of choices. I mean who hasn't had a little party in their head when getting off at a highway exit and seeing two dozen fast food places vying for y...
18 January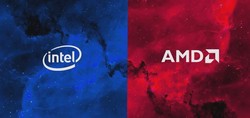 Razer have updated their gaming laptop lineup with some impressive hardware, but have they finally made the jump to AMD? Well, no. But I'll discuss why, and there are some other ch...
13 January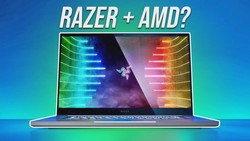 Are you in the market for a new graphics card? If so, you've probably seen plenty of performance reviews that primarily focus on the GPU itself. But the video memory of a graphics...
06 January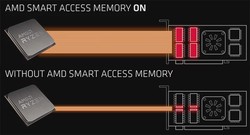 One of my favorite parts of the holiday season is the anticipation for some hot new gadget. But for a lot of folks this year, excitement has quickly turned to frustration as high-p...
23 December 2020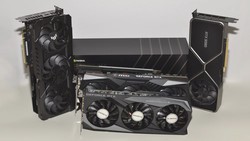 Intel recently launched their 11th  gen Tiger Lake processors which come   paired with their new Xe graphics. I  want to find out how this stacks up   against the Radeon Vega graph...
22 December 2020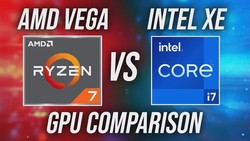 AMD's new Ryzen 5 5600X is a great 6 core  processor, but can it's fewer yet faster   Zen 3 cores beat the 8 in the Ryzen 7  3700X? CPU spec differences The key difference betwee...
16 December 2020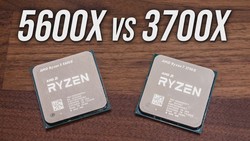 Nvidia's new RTX 3060 Ti graphics card costs the same as AMD's Radeon RX 5700 XT at $400 USD, so what are the differences between them? I've compared both in 13 games at 4K, 1440p,...
02 December 2020