amd

(44)

If you're a gamer, you probably know that using the integrated graphics built in to your computer's processor, instead of a full-fledged, discrete graphics card, is about like eati...

27 April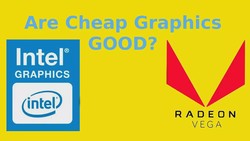 Intel has just launched their new 10th gen processors, let's find out how the 8 core i7-10875H compares against AMD's new Ryzen 9 4900HS. These are the key spec differences between...
21 April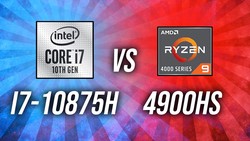 I only recently tested the MSI Alpha 15 gaming laptop with Radeon 5500M graphics in November 2019, so 3-4 months ago, but it's had some updates to improve performance and price dro...
16 April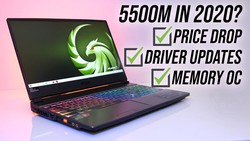 Let's find out what the differences are between the Intel i5-9300H and AMD Ryzen 7 3750H laptop processors. Starting with the specs, we can see that both have 4 cores and 8 threads...
12 April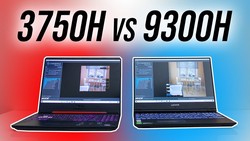 The ASUS Zephyrus G14 is a smaller 14" gaming laptop that still packs in good specs, but how well does it actually perform in games? I've tested 20 different games at all setting...
09 April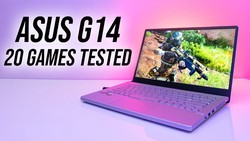 AMD's new Ryzen 9 4900HS has quite a lot of processing power available, but just how well does it stack up against Intel's best 8 core laptop chip and others? Let's find out! The...
07 April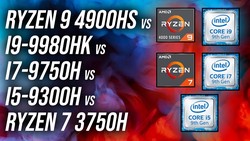 Looking for the best CPU for gaming? In this article we'll break down the top CPUs available whilst comparing them for price versus performance.  In the first category, we take a l...
15 February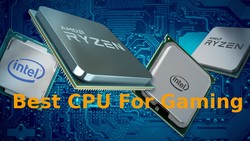 AMD has unveiled its ultimate weapon: the AMD Threadripper 3990X. A processor with no less than 64 cores and 128 threads. The new AMD release complements the previous Threadripper...
09 February