msi

(15)

Nvidia recently refreshed their RTX 2060 graphics for laptops by allowing OEMs to raise the power limit up to 115 watts, the same as the 2070 and 2070 Super Max-P, but just how wel...

03 July 2020
The MSI GP75 Leopard is the first gaming laptop I've got with Intel's new 10th gen i7 processor, let's see just how well it performs and what's on offer in this detailed review. Th...
26 June 2020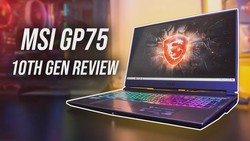 The MSI GP75 is a powerful gaming laptop that's not quite as thin as many others I've recently tested, so let's see if that extra cooling space is able to give it an edge in games....
24 June 2020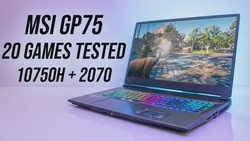 Is the jump from 6 cores in the Intel i7-9750H processor to 8 cores in the i9-9880H worth it in a laptop? Let's compare and see what the differences in performance are. These are t...
11 June 2020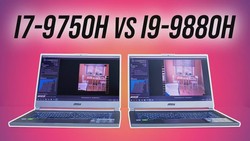 The MSI GS66 Stealth is a gaming laptop available with some powerful specs while still remaining on the thinner and sleeker side, let's check it out in this detailed review and s...
04 May 2020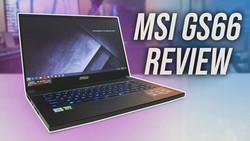 Which graphics should you pick in your next laptop? The Nvidia GTX 1660 Ti, or the Radeon RX 5500M from AMD? In this comparison we'll take a look at the differences in gaming per...
02 May 2020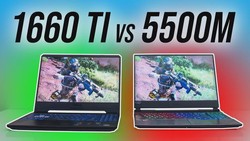 The MSI GS66 gaming laptop sells with DDR4-2666 memory despite the new Intel 10th gen platform supporting DDR4-2933, so let's find out what sort of a performance difference this a...
01 May 2020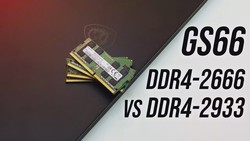 Intel is launching their 10th gen desktop processors, so let's check out what new chips are coming, find out more about the new XTU settings and features, and see what the Z490 p...
30 April 2020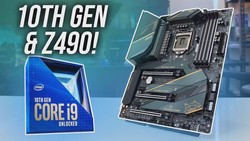 So far all 10th gen Intel laptops I've tested can't be undervolted with Intel XTU or Throttlestop, presumably due to the Plundervolt vulnerability. I'm not certain, but think that...
28 April 2020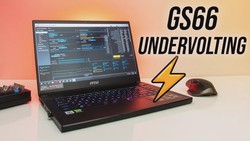 The MSI GS66 is a thinner gaming laptop with some powerful hardware inside, so just how hot does it get? Let's find out and see what improvements can be made to thermals and perfor...
25 April 2020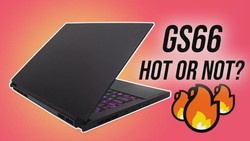 The MSI GS66 gaming laptop combines the latest Intel 10th gen processors with Nvidia RTX Super graphics in a thinner machine, but how well does it actually perform in games? I've...
25 April 2020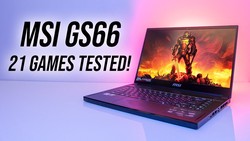 MSI's P65 is their laptop for content creators, but is there more to it than just being a silver version of the GS65 gaming laptop? Let's find out in this detailed review and see...
23 April 2020