msi

(31)

In this article, we're going to look at the top five best Gaming motherboards under $500 available on the market today. We made this list based on our own opinion, research, and cu...

28 February
The new MSI GE76 gaming laptop with Nvidia  RTX 3000 series graphics is here! Think of   it like a larger 17 inch version of the 15  inch GE66 that launched at CES last year,   but...
15 January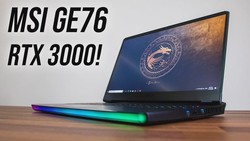 MSI have got some brand new gaming laptops coming in 2021, as well as some updates to their existing lineup. I think the most interesting model is the new GE76, which is basically...
14 January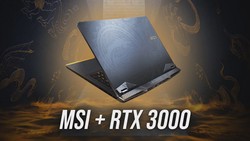 MSI's Prestige 14 laptop is paired with Intel's best 11th gen Tiger lake processor from the U series, the i7-1185G7, and despite being a 4 core part it's able to offer some serious...
29 December 2020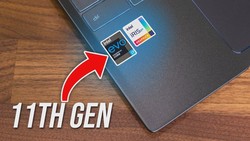 MSI has a new gaming monitor with some nice  features, the first of which is alphabet soup,   because this is the MAG274QRF-QD. It's got a 27 inch 16 by 9 IPS  panel with a 1440p...
19 November 2020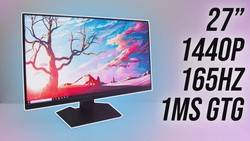 MSI's Creator 15 laptop has a lot of similarities to their popular GS66 gaming laptop, but there are some nice changes here for content creators. My model has an 8 core Intel proce...
26 October 2020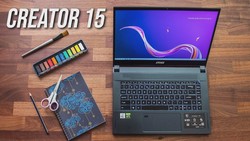 MSI's Bravo 15 gaming laptop features an all  AMD design with AMD Ryzen 5 4600H processor   and Radeon RX 5500M graphics, but just how well  does it perform in games? I've tested i...
16 October 2020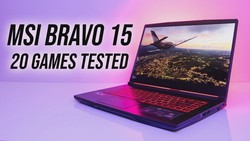 The Creator 17 from MSI is the first laptop with a mini LED screen, but what does this actually mean for content creators and is it worth paying for? Let's find out in this detaile...
04 September 2020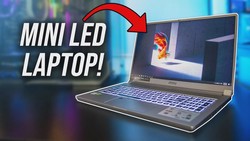 The MSI GE66 gaming laptop has an interesting design with plenty of RGB lighting, as well as some powerful specs inside, let's check it out in this detailed review and find out if...
28 August 2020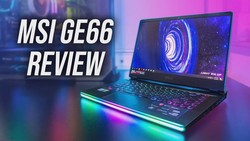 The MSI GL65 is the first gaming laptop I've tested with Nvidia's new higher wattage 2060 graphics, let's check it out in this detailed review and find out if it's something you sh...
21 August 2020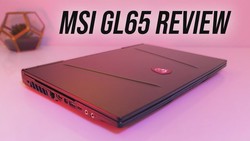 The MSI GE66 gaming laptop performs well in games, but just how hot does it get and what performance improvements can we make? To find out, I've tested thermals with the highest s...
18 August 2020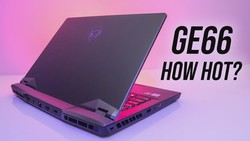 The MSI GE66 gaming laptop has a good combination of things that make a gaming laptop perform great, so just how well does it run in games? I've tested 21 different games at all s...
17 August 2020