Security

(13)

In December 2020, a cybersecurity firm detected a cyberattack on an unprecedented scale. Malicious software had been operating undetected for months, possibly affecting as many as...

Alex

in

Security

03 February

· 23 · 1 What if I told you... I can read your emails? Now I have no interest in doing that, but there may be people out there who do. In  this article I'm going to help you stop them. Ema...
Jacob Enderson
in
Security
13 January
· 20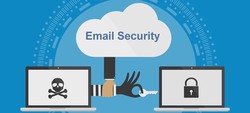 The whole internet basically  runs off certificates these days. They're the backbone of modern  encryption. If you want to run a service on the internet then you're going to need a...
Alex
in
Security
30 December 2020
· 13 Data is exposed, leaked, stolen and traded every day on the internet. Data breaches are now so common, they no longer become headlines, but mere side notes. Yet companies are spend...
Alex
in
Security
05 November 2020
· 12 As technology becomes more and  more prevalent inside our homes; everything from speakers, to TVs, to washing  machines, fridges, light bulbs, doorbells, thermostats, and even fish...
Alex
in
Security
04 November 2020
· 46 Your computer probably contains a ton of sensitive information about you, your job, and maybe even your finances. Before you sell or dispose of your computer, you absolutely must m...
Alex
in
Security
21 October 2020
· 17 Microsoft's Advanced Threat Protection technologies are designed to provide you with cutting-edge cyber defences. So when people ask me whether they should buy Advanced Threat Prot...
Alex
in
Security
23 September 2020
· 91 · 2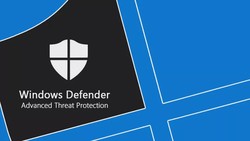 Our devices. Whether it's a phone, laptop, or tablet; chances are it contains (or at least this access to) some pretty sensitive information. Think about it. How do you access yo...
Alex
in
Security
26 August 2020
· 30 · 1 In 1981, the President of the United States, Ronald Reagan, was shot by a gunman in Washington DC. It wasn't fatal, but it was close. Reagan was rushed to hospital and in the cha...
Alex
in
Security
03 August 2020
· 19 · 1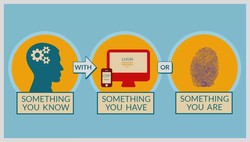 If you're a smartphone enthusiast, you've probably heard about big name Chinese phone manufacturers like ZTE and Huawei being restricted from the US market. So, it may not be terri...
Alex
in
Security
28 July 2020
· 21 · 1 · 1 In the never ending CPU wars between AMD and Intel, a lot of enthusiasts understandably focus on which of the latest offerings from team red or team blue will give them the best ba...
Alex
in
Security
30 June 2020
· 28 · 1 If you haven't had one of your own accounts hacked, I bet you know someone who has. That can be a pretty violating experience - we store a lot of personal information in our online...
Alex
in
Security
17 June 2020
· 37 · 1