All posts
 In this last month, Ubuntu has released the Gorilla and OpenShift and Ansible have become best friends. Before we dive into those topics. Let's take a look at this month's notewor...
Alex
in
Linux
05 November
· 10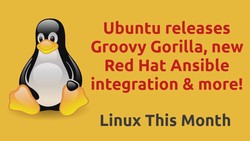 What is Cloud Development? In a nutshell, it is software development, but focused on the cloud. Let me show you. When Netflix started in 1997, they only offered DVD rentals by mai...
Alex
in
Cloud
05 November
· 4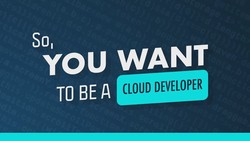 There's A New King - AMD Ryzen 9 5900X vs Intel i9-10900KAMD is finally competitive against Intel's i9-10900K. Their new Ryzen 9 5900X is available at the same price point, so let'...
JT
in
Hardware
05 November
· 51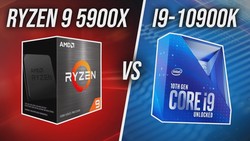 DevOps. The ultra buzzword in the industry. Marketing loves it, and managers use it to apply to pretty much everything. Just sprinkle some DevOps on it and everything will be okay....
Alex
in
Devops
05 November
· 5 In the currently emerging digital world, online businesses need to pick up the pace to survive the market competition. With digital payments becoming a benchmark of customer satisf...
John Murphy
in
Tech
05 November
· 14 Architecture the signs of designing buildings and all the physical structures and environments. But what happens when we apply it to a technology where there are no physical struct...
Alex
in
Cloud
05 November
· 4 Data is exposed, leaked, stolen and traded every day on the internet. Data breaches are now so common, they no longer become headlines, but mere side notes. Yet companies are spend...
Alex
in
Security
05 November
· 6 It's being reported multiple times at this point that the Galaxy S21 lineup is coming earlier than usual. Since the production of the S21 is already underway which is 6 weeks befor...
Alex
in
Gadgets
04 November
· 11 Almost all the flagship smartphone buying customers have grown used to expecting the premium feel of glass on these expensive devices. Most users don't believe plastic has a place...
Alex
in
Gadgets
04 November
· 8 Life is full of situations where it makes sense to just take a shortcut, right? I mean, how many of us are guilty of just sticking of vase on top of a scratched table instead of re...
Alex
in
Tech
04 November
· 12 As technology becomes more and  more prevalent inside our homes; everything from speakers, to TVs, to washing  machines, fridges, light bulbs, doorbells, thermostats, and even fish...
Alex
in
Security
04 November
· 43 You probably already know that if you wanna game in virtual reality on your home computer, you need a powerful enough graphics card. And you've been inundated with information abou...
Alex
in
Tech
04 November
· 9